This release includes numerous productivity updates surrounding the task page, further updates to our brand new content management module and the ability to print out forms. 
What's New? 
Updated task page user interface
Group tasks
Parent activity quick access
Improved task filtering and search
Activity late indicator
Generate a Content Collation report from the Content Hub
Print Forms
The New Task Page

We've been listening to your feedback! We've been working hard to enhance the Sunrise task page to make your use of the system more productive, efficient and most importantly straightforward.
In particular, we've researched how best to present large volumes of data easily, to enable you to quickly locate and action the tasks you are looking for. 
Improved Search Filtering

We've enhanced the performance of the task search filter to quickly return results. You can also enter partial words. 
Grouping Tasks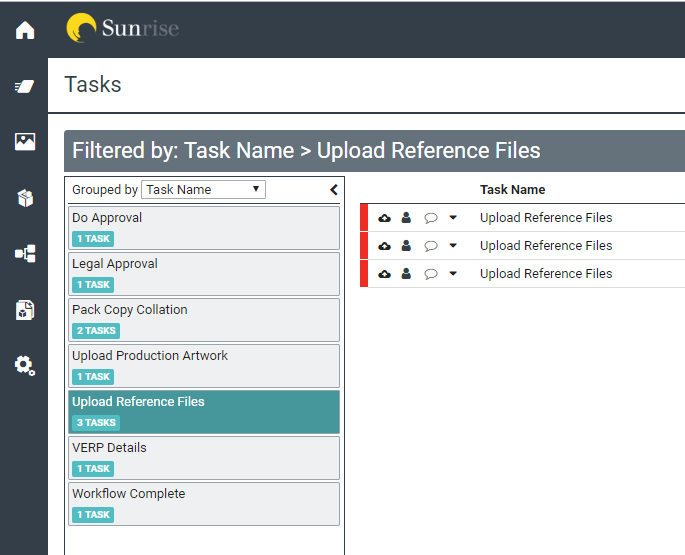 Common tasks can now be grouped and filtered using the new "Group By" sidebar. 
Tasks can be grouped by:
Name
Type
Due Date
Activity Name 
Parent Activity Name
Priority
Status
Organisation
Assignment Type
Late Activity Indicator 

In addition to the task status indicator, which is represented by the Green, Amber or Red coloured line to the left of each row, it is now possible to identify entire activities which are projected to overrun their planned finish date in the workflow's critical path.
This is identified by the new clock symbol. 
Parent Activity Link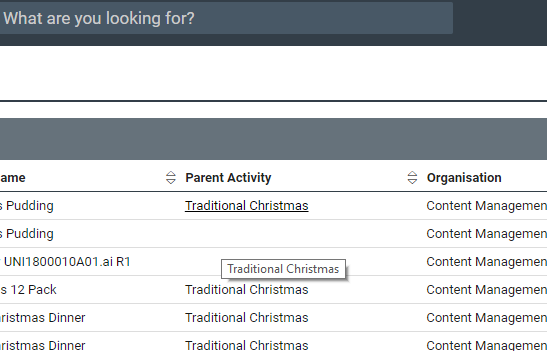 Parent Activities are now hyperlinks - allowing user direct access without searching. 
Content Hub - Collation Report

In addition to the Content Collation task, it is now possible to generate a pack copy report at any time from the Content Hub.
After selecting the Generate Content Report button, users will be promoted to filter their pack copy using their configured categorisations. Once filtering is complete a PDF export of the selected pack copy is automatically generated and downloaded to your browser. 
Print Forms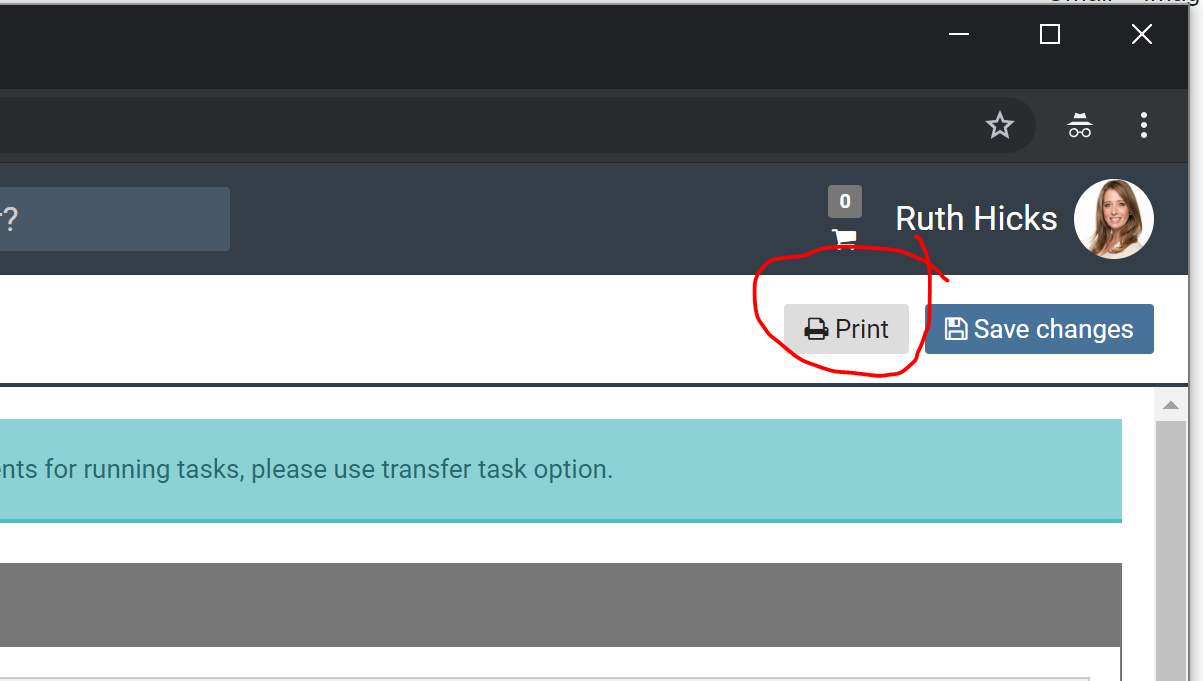 It is now possible to print previously completed forms by selecting the new "Print" button. 
Please think about the environment before printing. :-) 
Bug Fixes
Fixed issues with search which caused cancelled parent projects to still appear in results as running.
Fixed display issue in user's contact cards which stopped their organisation from being displayed.
Fixed display issue on the Key Metrics page which caused a user's login rather than display name to be shown.
Resolved issue which stopped the "Always enter fresh value" field attribute from working on pop-up boxes in OAT approvals. 
Fixed issue in form administration causing users to click twice when selecting a category.
Resolve performance issues with the transfer task page.
Fixed display issue in the Content Hub when trying to show large canvas size icons.
Fixed display issue causing the bottom of characters to be cut of in title bars.
Fixed issue in the content collation report which shows the text "NaN invalid date". 
Resolve issue which allowed the same contact to be selected more than once via a custom form control.
Resolved issue preventing the "View" button from being displayed in Approval History if the workflow has been cancelled.
Resolved display issue in the Approval History page which resulted in long comments being truncated.
Resolved issue which causes a workflow to restart with the original timings after resuming with a start of the current date/time.
IE11 fix for displaying content collation categories
Resolved issue preventing cross-domain administration users from copying workflow templates.
Resolved issue preventing a value set in a parent workflow to cascade to child and update search index.
Fixed numerous display issues in search results around contact, asset and category variables.
Fixed broken links to activities on the task page, where the user trying to access the task is switched to a different domain.