What's New?
Update Classification & Tags in Asset Details
Asset Picker search improvements
Update Classification & Tag in Asset Details

In the Asset Details screen, users will now be able to access a new 'Classification' tab. 
From Asset Classifications tab, it is now possible to amend the current asset classification. Users may also delete, edit and add new tags.
Asset Picker Search Improvements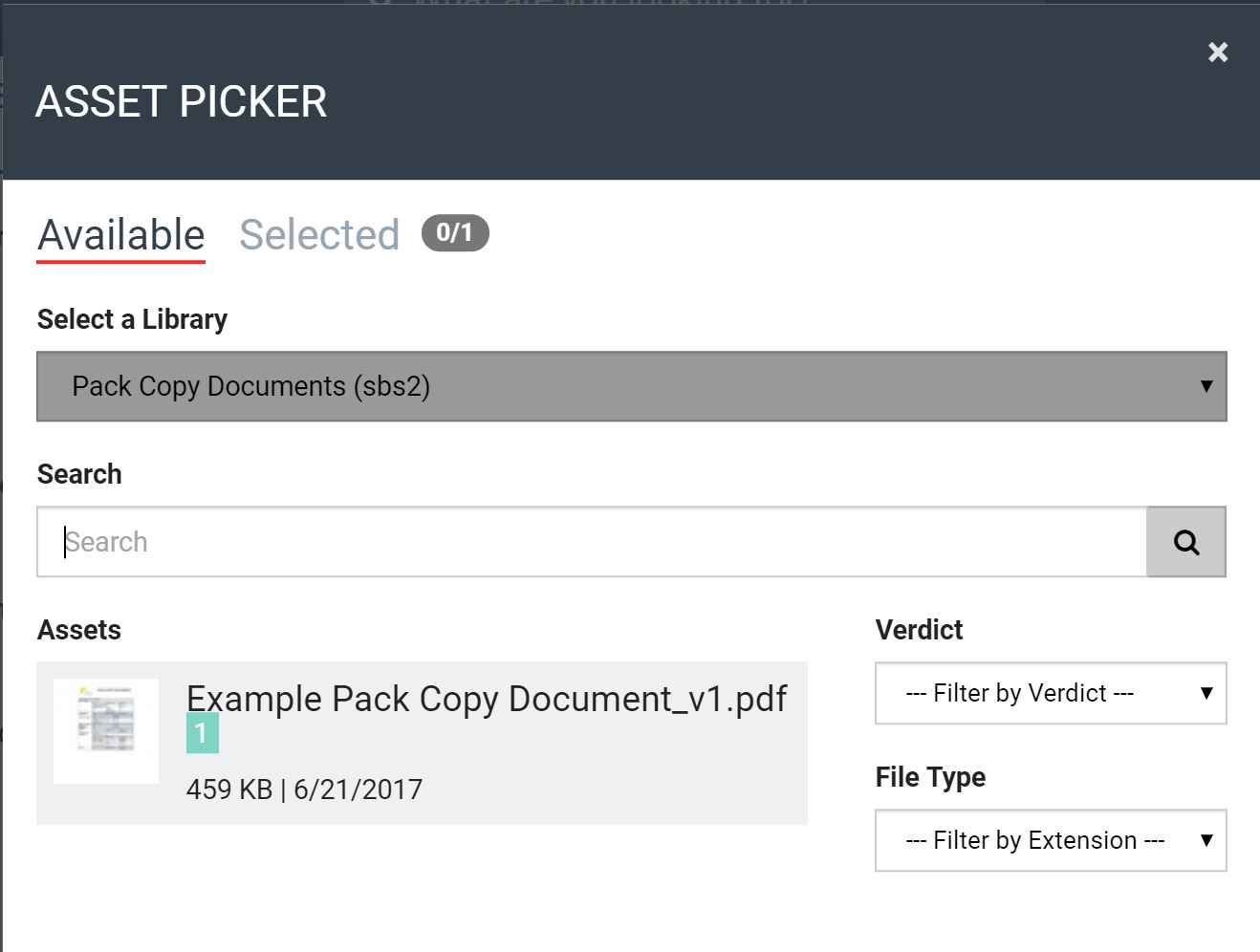 While in the Asset Picker it is now possible to search for assets using their associated tags as well as the file name. 
Bug Fixes 
Resolved issue preventing the original native version of Office documents from being downloaded following conversion for OAT.
Fixed issue preventing child contact assignments from refreshing when the contact is updated in the parent workflow.