What's New?
Updated Approval History view
View Approval History from the Sidebar
Asset Tagging & Classification in Libraries
Updated Approval History View
The Approval History UI has been modified to allow easier interpretation of each assets approval cycle.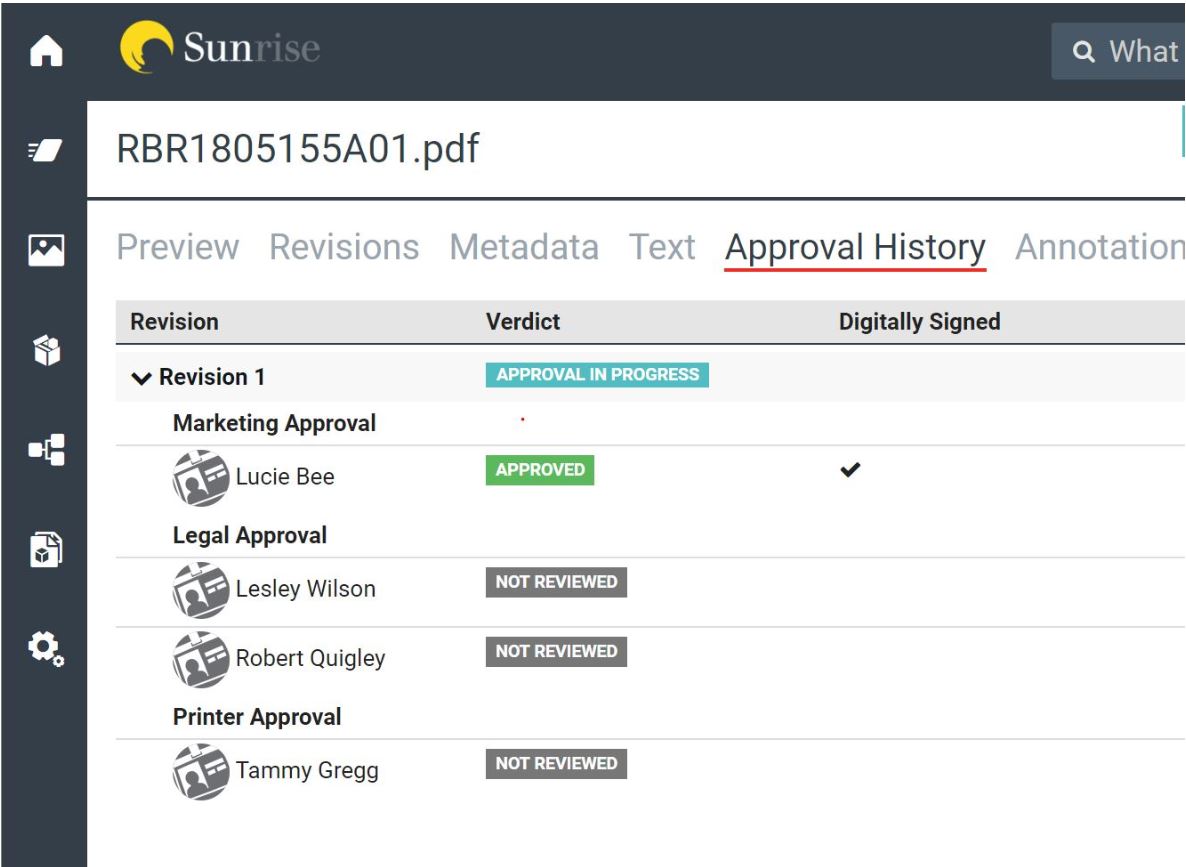 Approvals are now clearly listed under the asset revision, with the most recent approval shown first. Approval steps are more clearly defined, and it is easier to understand the verdict provided by a particular individual. 
Access Approval History from Sidebar
While completing an approval in the Online Approval Tool, it is now possible to view the approval history from the sidebar.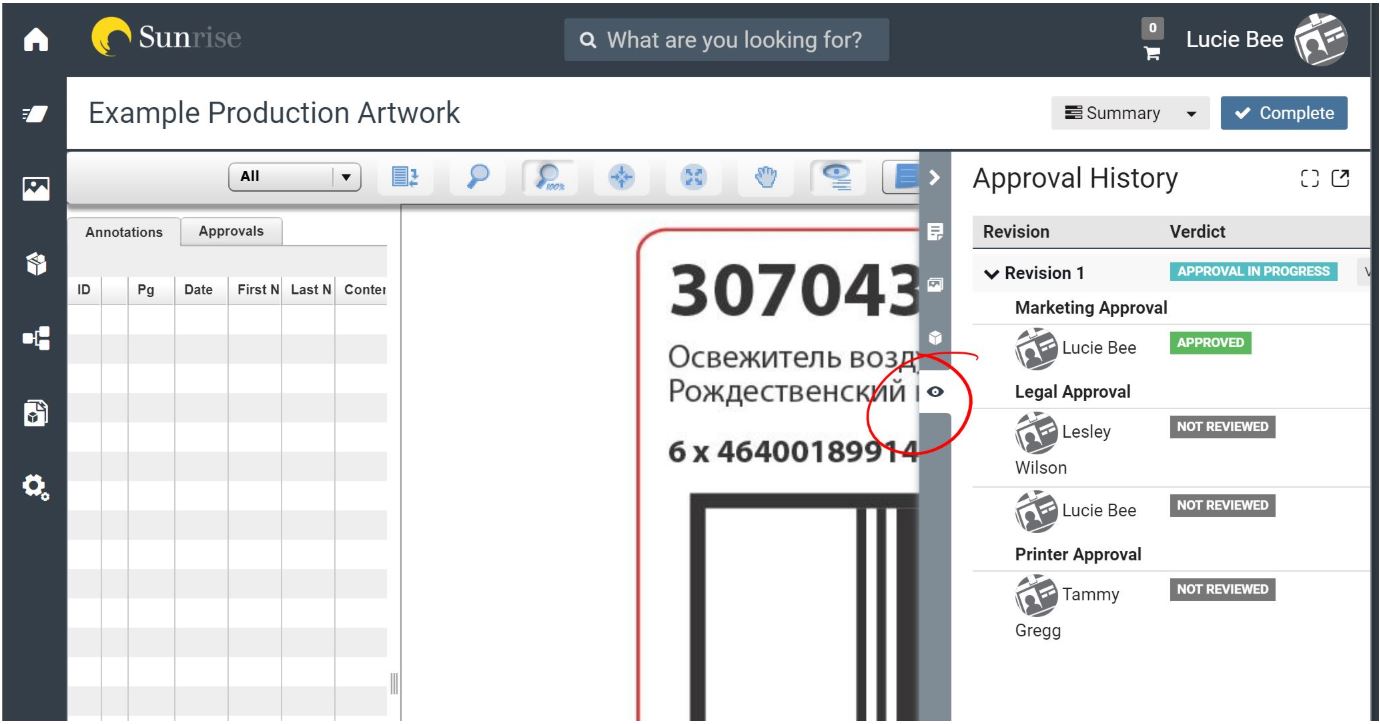 As with the main Approval History tab, the sidebar clearly shows the current and historic approval history for the asset being reviewed, without the need to navigate away from the online approval screen. 
Asset Tagging & Classification in Libraries
When uploading an asset directly to an asset library, it is now possible to set a classification and add additional manual tags.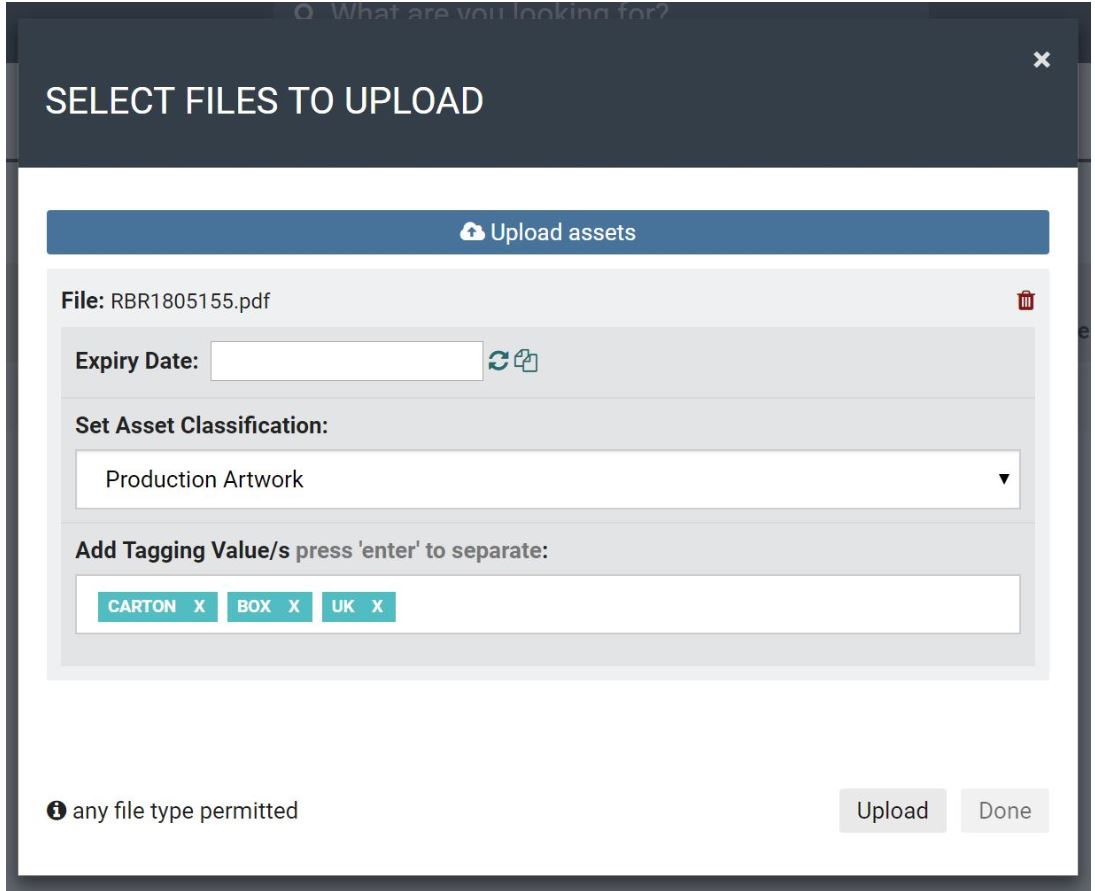 Classifications are set from your organisation's asset classification glossary. Tags are simply typed in and separated by pressing enter. Text tags can be used in global search to make asset identification a quicker and more efficient experience. 
Bug Fixes
Added validation to stop tasks being transferred by another user to an assignee who has already been assigned to the complete the task.
Fixed issue causing filenames with spaces to be replaced with '%20'
Fixed issue causing Error 500 to be displayed when accessing the Approval History screen.
Fixed issue which prevented assignees in child workflows from updating, when the parent contacts are refreshed.