Introduction
Single Sign-On (SSO) is an authentication scheme that allows a user to log in with a single ID and password to any of several related, yet independent, software systems. SSO allows the user to log in once and access services without re-entering authentication factors.
Examples of SSO would be OKTA and Azure AD.
Using SSO on e-flow
SSO users can bypass the electronic signature required in certain areas of the system, for example, pause, restart or rename an activity.
This gives our users more flexibility around the security level required by their organisation. If this feature is on, you will no longer be asked to re-authenticate yourself when performing these system actions.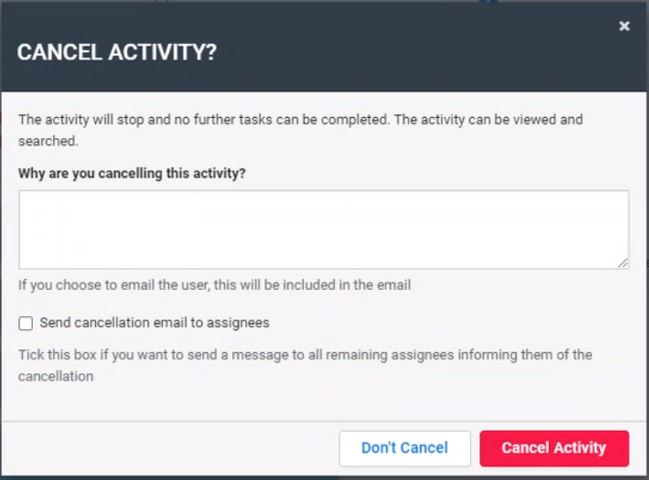 If you would like to switch on this feature for your organisation, please contact the Professional Services team.