What's New?
In this release we have added the extra flexibility to allow users to attach additional reference files to an activity at any point without the need for an assigned task.

While in the activity summary, from the Assets tab, users can now select a new Upload Reference File button.
NOTE: For SBS users working on sites with direct Sunrise integration to the studio; this feature doesn't automatically upload these additional reference files to Asset Store currently. This option will become available shortly.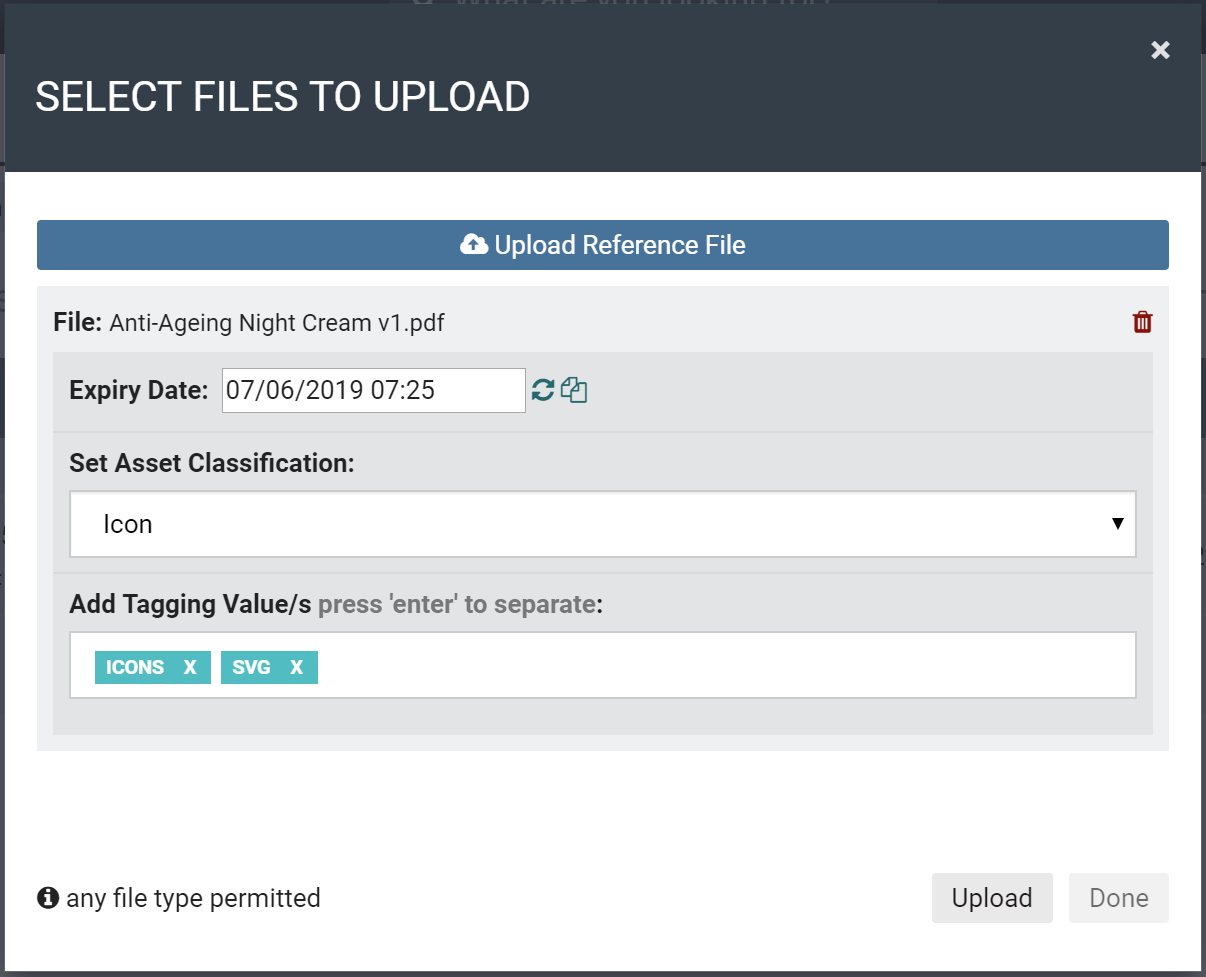 As per the existing functionality when uploading assets to a library, users have the ability to optionally provide asset classifications, tags and expiry dates.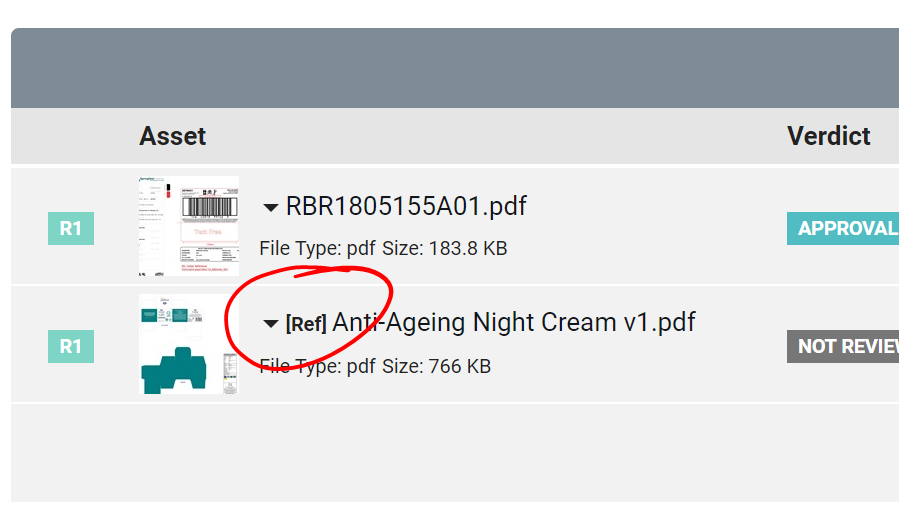 Reference files uploaded to a workflow will show the prefix [Ref] to clearly identify that they were not uploaded as part of the standard workflow process. 

The same [Ref] symbol is also displayed on the sidebar. 
Other Updates
Minor cosmetic updates to the login, password reset and share asset pages. 
Improvements to the UI on the Assets Tab.
Integration framework for providing functionality to push reference files to 3rd party applications.
Bug Fixes
Security fixes to correctly handle user deactivation exceptions.
Added "->" icon to revisions tab for files which have been converted.
Performance improvements when selecting an activity template.
Fix to correctly handle 404 exceptions when selecting a parent template via My Activities or the My Tasks page.
Improvements to the contact picker to ensure correct contacts are filtered based on entered search criteria.
Fix to Global Search to correctly display the current task when workflow is completed.