What's New?
It is now possible to filter asset search results by the date that the asset was last revised.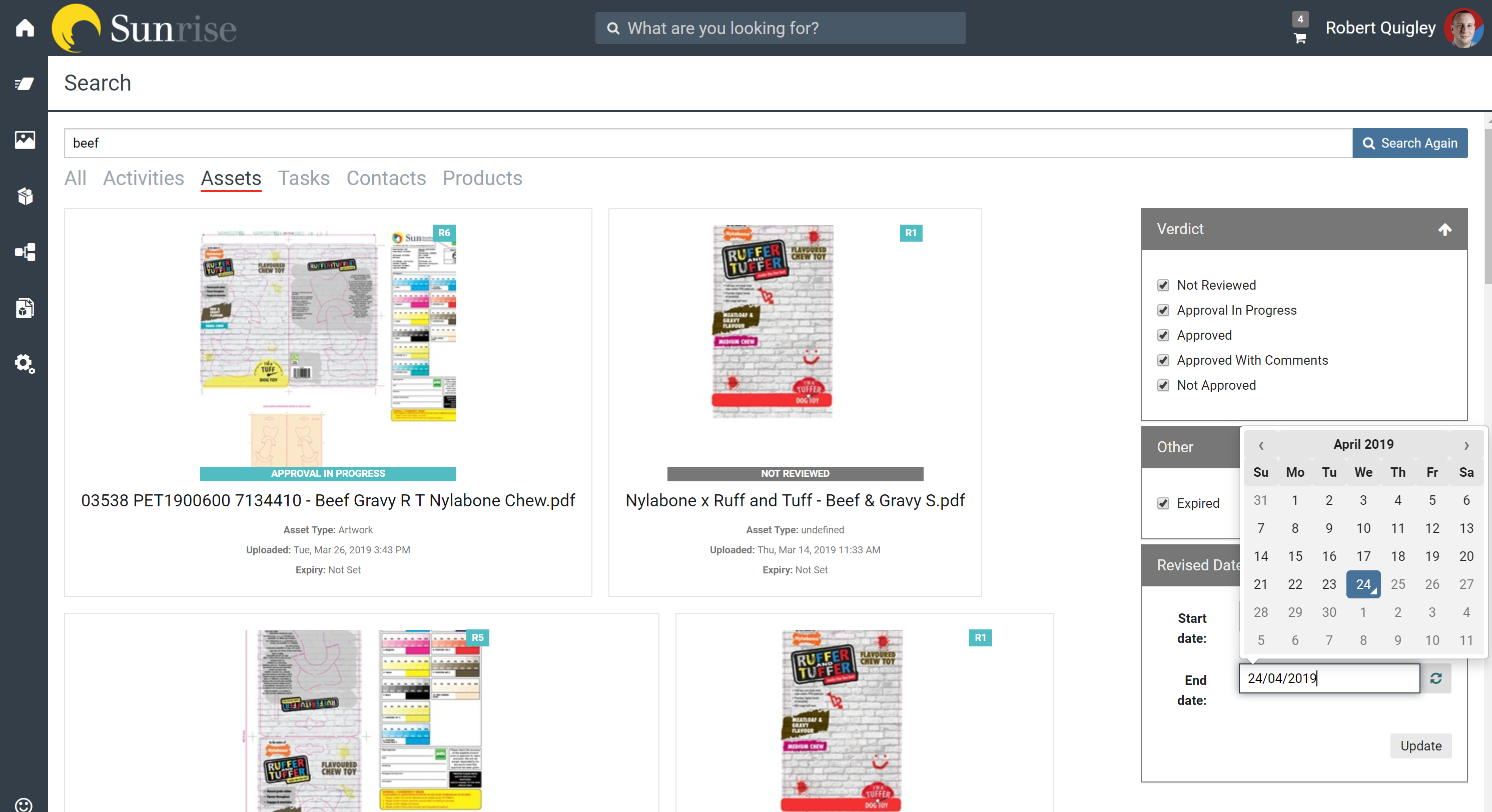 From the Asset Search results screen, you may now enter a 'revision date' range to filter search results.. For Revision 1 assets, the date created will also be considered as the last revision date. 
Clicking 'Update' will apply the new filter. 
Bug Fixes
Fixed display issue causing categories to spill over their bounding box on the Content Rules Category Tab. 
Fixed issue with search results causing an error to be returned with date filtering applied.