What's New?
Task Page Display Preferences

Task Search/Filter Preferences

Resize Task Columns
Task & Search Filter Preferences
Every user may now adapt the My Tasks page to meet their individual preferences.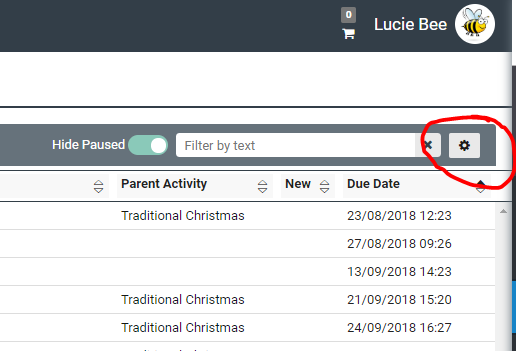 To update the My Task page, select display options. This will display a new sidebar option.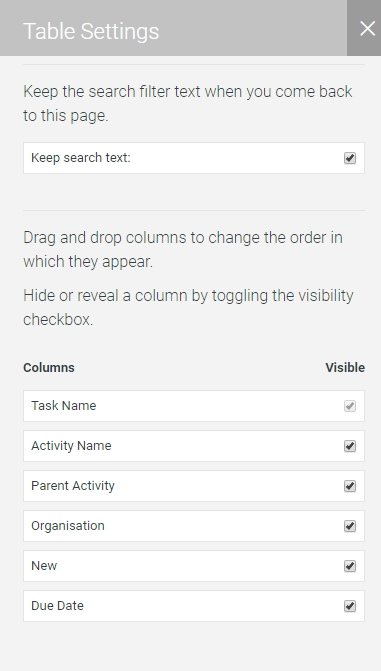 From the new sidebar the following options are available. 
Switch columns off by unchecking a particular option
Change the column order by dragging and dropping
Switching on an option to keep or discard an text filter entered when next visiting the task page. 
Resize Columns
It is now possible to change column sizes on the My Task page by expanding the column headers.

Bug Fixes
GDPR fix for non-consenting users on data export 

Fix to ensure no character loss on My Task text filter box

Fix to ensure correct 'Current Task' is shown in activity search. Where workflow is completed this will show 'None'

Fixed issue preventing additional child workflows from being created when message is received from SAP MDGM. 

Fixed issue which caused workflows to become stuck when the activity name is greater than 100 characters.