Introduction
The Homepage of the e-flow provides a personalized Dashboard view of dynamic content providing real-time reporting on key areas such as Asset Approvals and Team Activity. (For more information on the home page and dashboard, please refer to our guide.)
The Approvals Widget displays a pie chart showing the status of active approvals allowing you to get an overall picture of current asset approval progress.
Point to a section of the chart to view a tooltip with the quantity of approvals represented by that chart segment.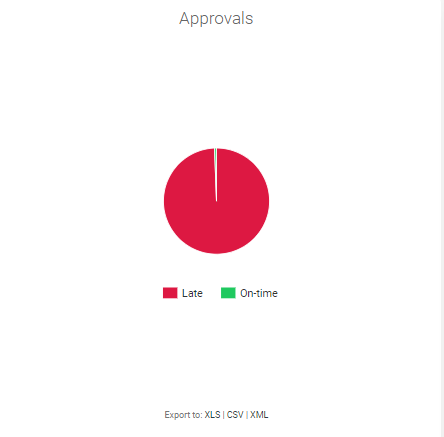 Viewing Approval Details
To view further information on active approvals, click the Approvals Widget. You will then be guided to the below page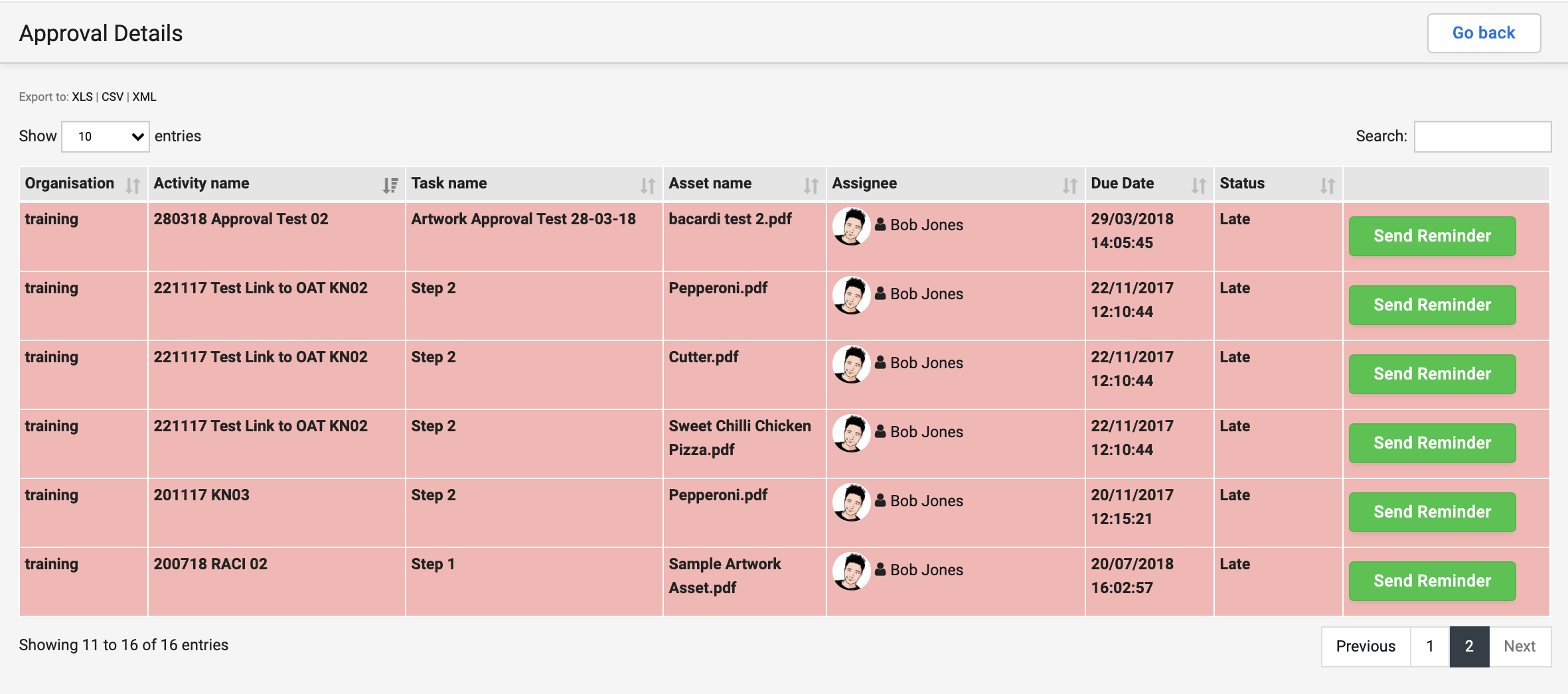 | | | |
| --- | --- | --- |
| The default maximum amount of approvals per page is 10. If necessary, increase the maximum using the drop down list at the top right. | | Or navigate between the pages at the bottom right |
| | | |
Sorting Approval Details
Each column that contains text or dates can be sorted Ascending or Descending. Click the sort button at the top of the column to sort Ascending. Click the same button again to reverse the sort order.

Filtering Approval Details
To refine the list of active approvals, use the Search filter at the top right of the approval details window - enter part of the Activity name or Task name to quickly refine the list of results.

Send a Reminder
Send a reminder to an Assignee who may be overdue on providing an approval verdict by clicking the Send Reminder button.


Sample of email received by Assignee: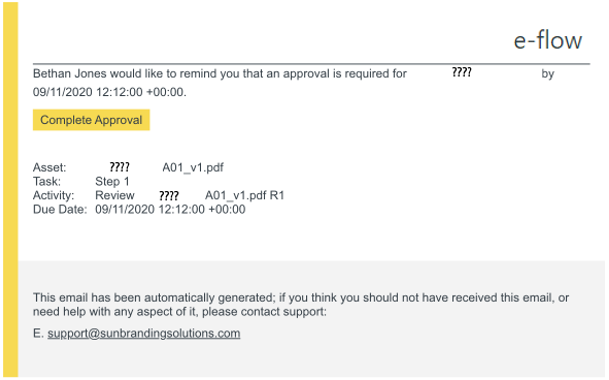 Export / Download Approval Details
To download the data displayed by the Approval Details page in a manageable format, click one of the download options located at the top left of the report - XLS / CSV / XML.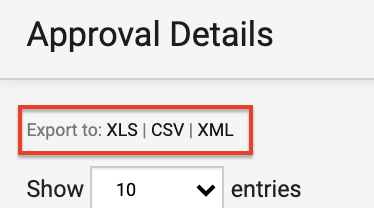 To download a simpler Late / On time report, use the download options directly from the Dashboard / Homepage