Whats New?
Fonts Information
Notes Enhancements
Detect Barcodes Enhancements
Measure Tool Enhancements
Bug Fixes
Fonts Information
Users are now able to easily access information about live fonts that are being used in your Assets! The new Font tool gives users the option to see all of the Fonts used on the Asset, and also highlight the location of specific fonts.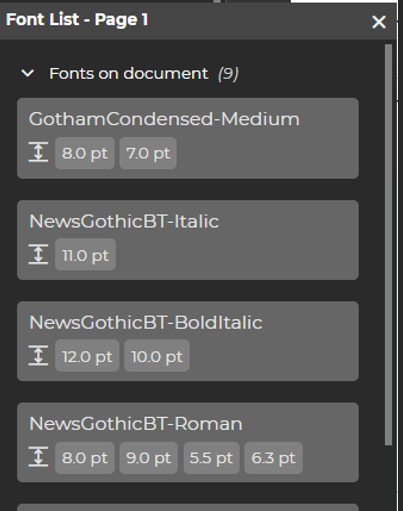 When an Approval Session is initiated, a new button is now available in the top control bar. Clicking on the button will open a new pop-up which contains a summary all of the Fonts used within the Asset, along with which Font sizes have been used. Clicking on a font will highlight all instances of it within the Asset.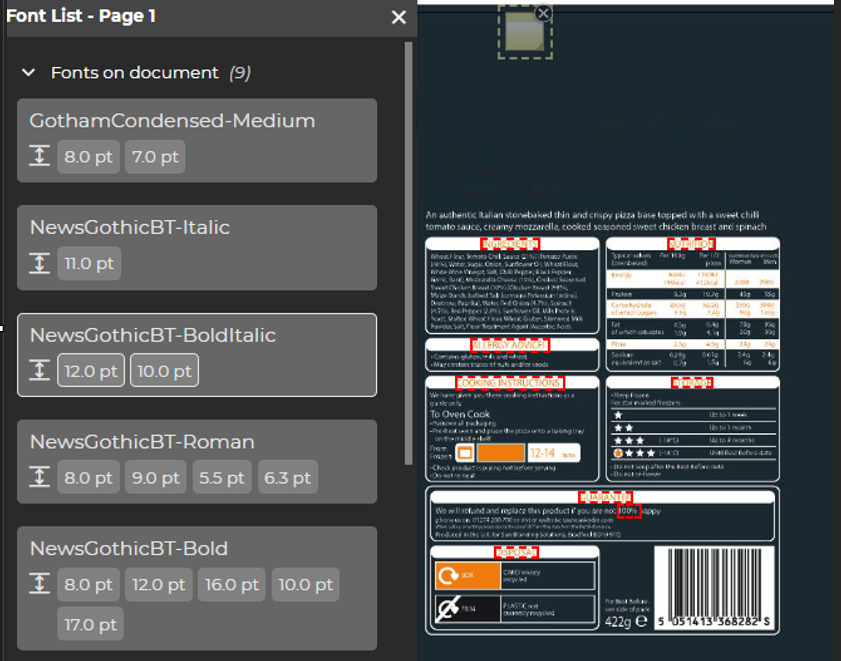 Additionally, hovering your mouse over text will highlight the Font and the size used.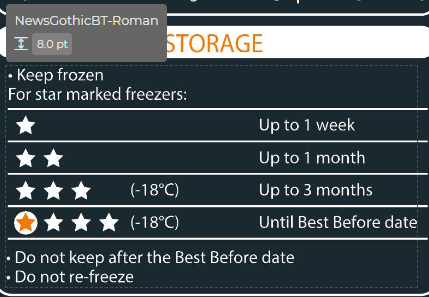 Finally, if a user wants to know the Fonts used in a specific section, simply using your mouse to highlight the  section of the Asset will summarize all of the fonts used in the highlighted section.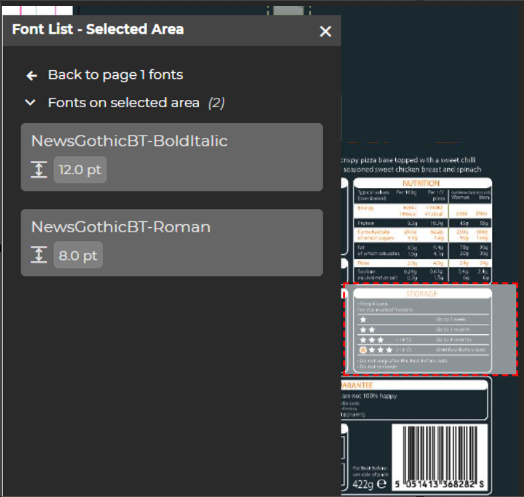 Notes Enhancements
Users now have more options for Rich Text Formatting within Notes  

 New text formatting options include;

Strikethrough Text   
Subscript   
Superscript   
Control whether text is Left to Right/Right to Left   
Symbols and Special Characters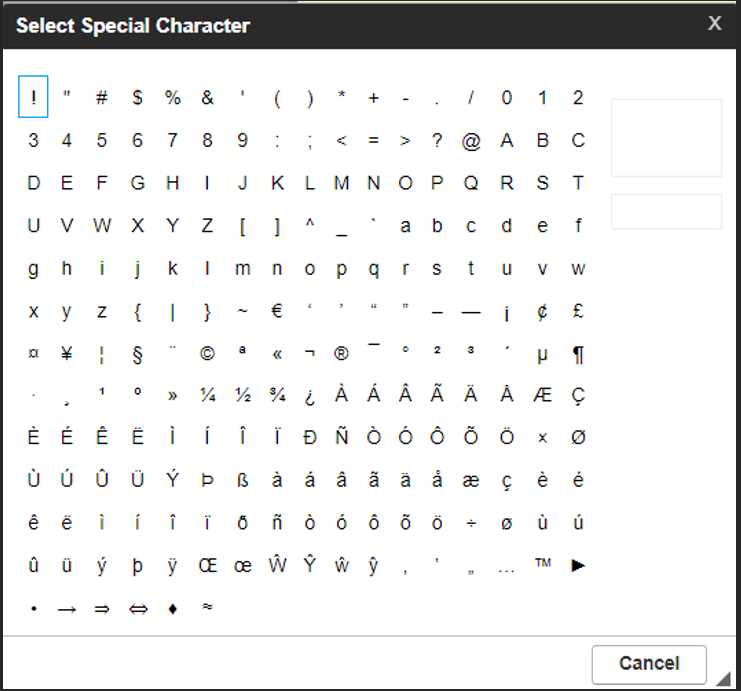 The Notes Summary Panel has been improved, making it easier to read discussion threads posted on an Asset 

Users can show and hide replies to comments in order to improve the readability of the panel.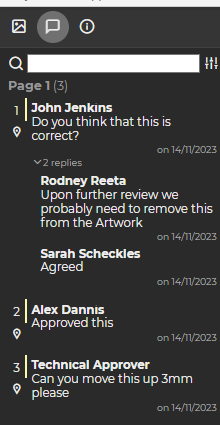 Detect Barcodes Enhancements
The Detect Barcodes Feature now supports Laetus Barcodes
Measure Tool Enhancements
Values form the Measure Tool will be updated when the 'Show distorted lengths checkbox is toggled on/off
The size of the 'Measure Small Distance' tool can be set per user in the users configuration settings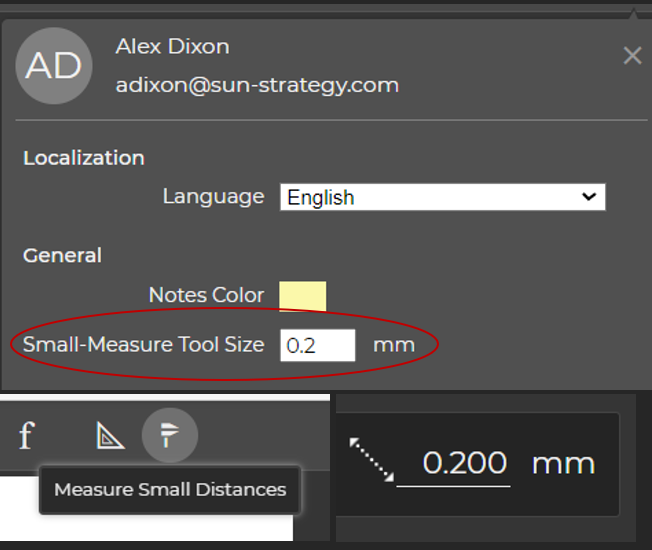 Bug Fixes
Fixed a bug where Multi-Page Assets would not render
Fixed an issue where QR Barcodes were not detected using the Barcode Detect tool
General Performance and Rendering speed improvements