What's New?
Barcode Check Digit Control
A new Barcode Field is now available to be configured into forms in e-flow. The field will validate that a user has input the correct number of digits for the barcode specified and also verify the check digit used. The following barcode formats are available:
GTIN 8
GTIN 12
GTIN 13
GTIN 14
GSIN
SSCC
Approval Consult enhancements
When adding a consulted user into an approval either through the 'Consult Contact' in the activity task page, or the 'Consult Contacts' in the approval session, the message that is added in the 'Leave a message' section, will now not only be emailed to the user being consulted, but will also be displayed in the consult approval session:
User message that is left in the consult contacts modal:

Consulted users when opening the consultation review session will see a message which will say 'You have new brief instructions':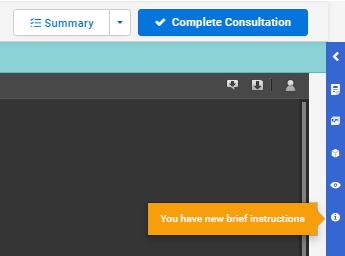 Clicking on the 'i', adjacent to the message, will open the consultation 'Brief Instructions'. This panel will also include who requested the consultation and the date of the request:

Asset Upload - Redesign
The 'Upload Asset' task page has been refreshed to simplify the upload/link to an existing asset task. Clicking on the cloud icon will allow users to upload an asset from their desktop and clicking on the 'Choose assets' will open the asset library modal. The 'Complete' button for the upload task will only activate once the minimum number of files required to complete the task has been reached, therefore if the user is allowed to complete the task without uploading an asset, the button will be available.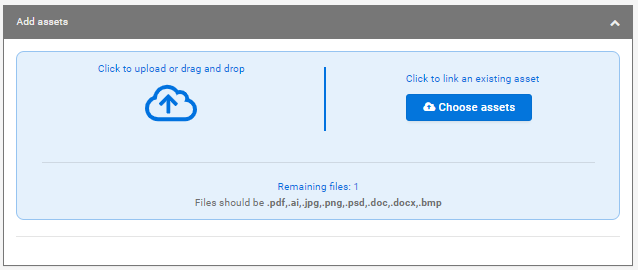 Revision of asset with different file type
As part of the improvements to the upload task redesign, we have now included the ability to revise an asset with a different file type. For example, if the 1st version of an asset was a PDF, a user would be able to upload a AI file for the second revision, and a JPG for the third revision if required. The revised asset upload would still be limited the file types accepted in the upload task.
Abort Event for Actions
We have developed the ability to configure an event into the workflow when an 'Abort Approval' is selected in the workflow.
Unsaved Comments Pop-up
We have moved the unsaved comments message so that this now appears underneath the 'Complete' button when in an approval session.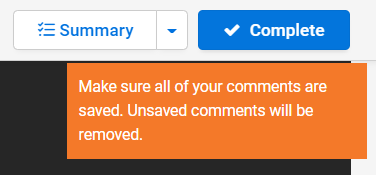 Absence Manager - Warning Text
We have added some support text into the absence manager modal to make users aware that any running tasks will need manually transferring if they require the tasks to be actioned whilst they are absent.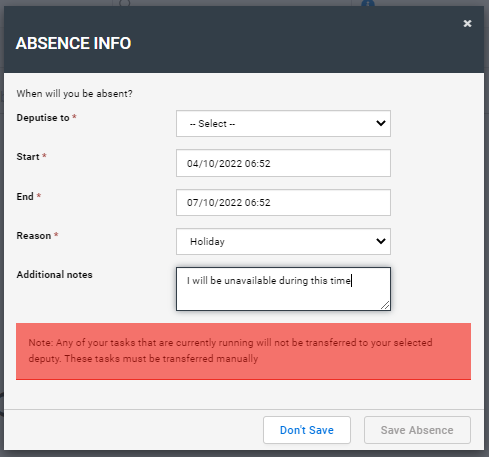 Show/Hide Cancelled activity items
Clicking on the 'Show Cancelled Items' in an activity will take users the activity task page

SSO user Login Details
Admin and Security Admin users are now able to view the last login date and time of a SSO user when in the manage contacts page.
Bugs
Asset Library - Not progressing to the second page when clicking on the next page selector
Add time feature showing in activity when not turned on