What's New?
e-flow
We are re-branding!
To offer our customer's true end-to-end visibility of the entire product Lifecycle, Sunrise will unite with e-halo, Sun Strategy's new packaging optimization platform, designed to manage your future technical and sustainability packaging requirements.
To recognize the coming together of our two industry leading applications, Sunrise will be re-branding to e-flow and will join e-halo in a wider 'e-suite' of tools in development for release very soon.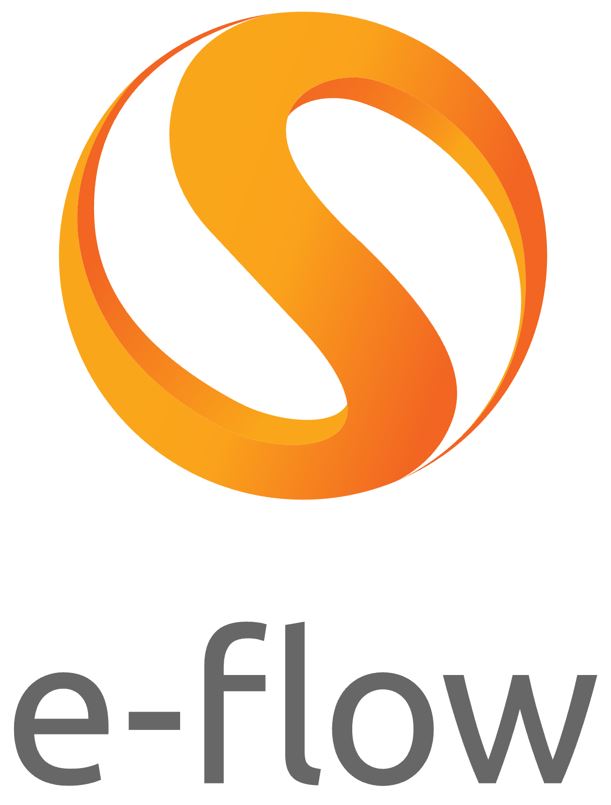 On Premise Libraries
We have developed the ability to use e-flow as a presentation layer or user interface for on premise asset storage. This allows our users to view assets that are both in the cloud and stored on premise in one single application.
If you feel your organisation could benefit from accessing your on premise storage through e-flow, please contact us to scope this for you.
Password Expiry
We have developed a new feature that will expire users' passwords after 3 months to improve system security.
If a user has not changed their password in 3 months, it will automatically expire and they will be required to change it in order to log back into e-flow.
Users will get a warning in their login page 10 days before their password expires.
If you would like to activate this feature, please contact the Professional Services team.
Please note this feature cannot be used by 'Single Sign On' (SSO) users.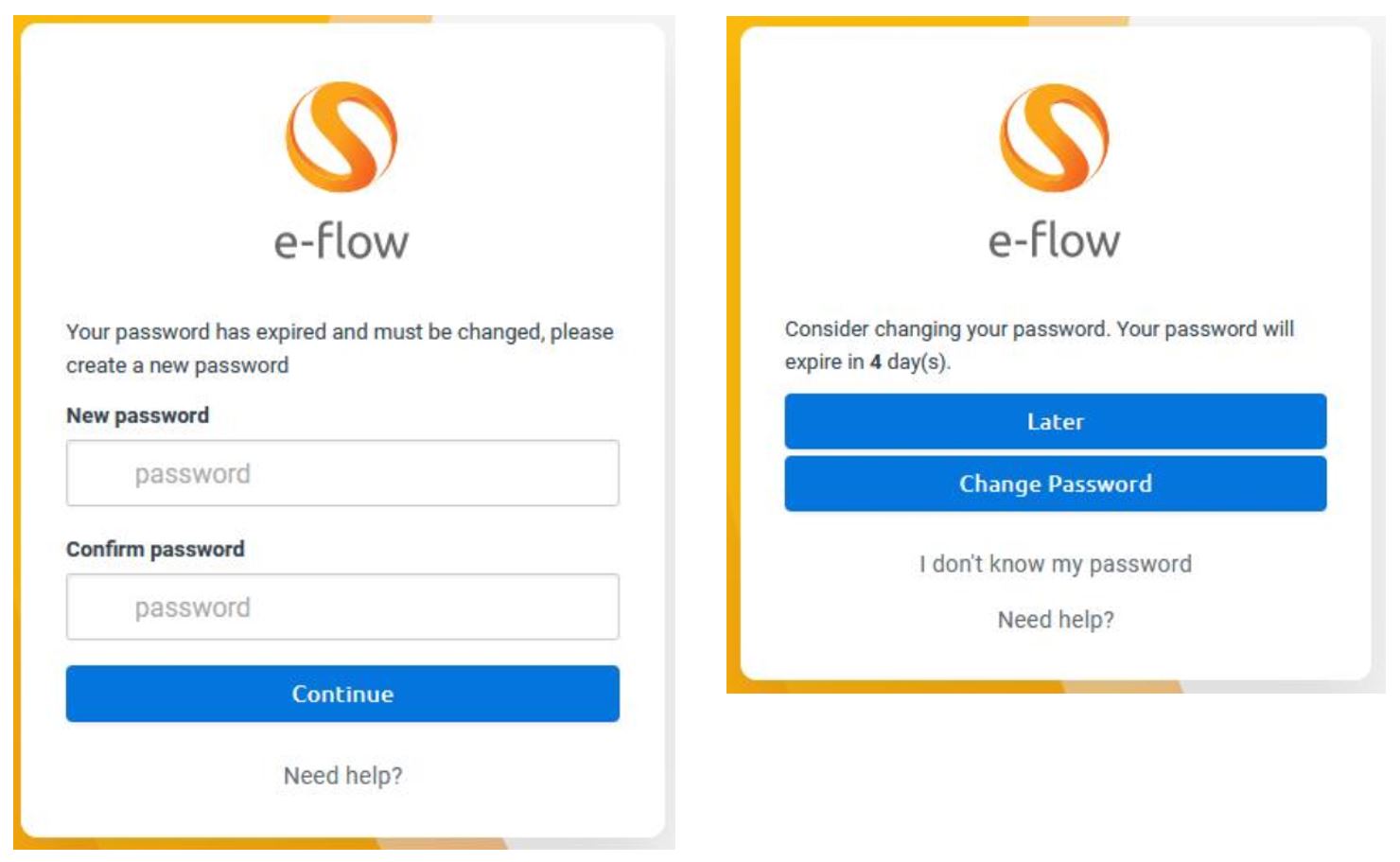 Time Tracking
We have introduced a new Time Tracking feature, developed to allow organisations to record real-time spent on a task and report on it, as well as their adherence to the critical path for the Activity.
Users can record the time by playing and pausing tasks. 'Play' and 'Pause' buttons are present in the task page and within the task itself.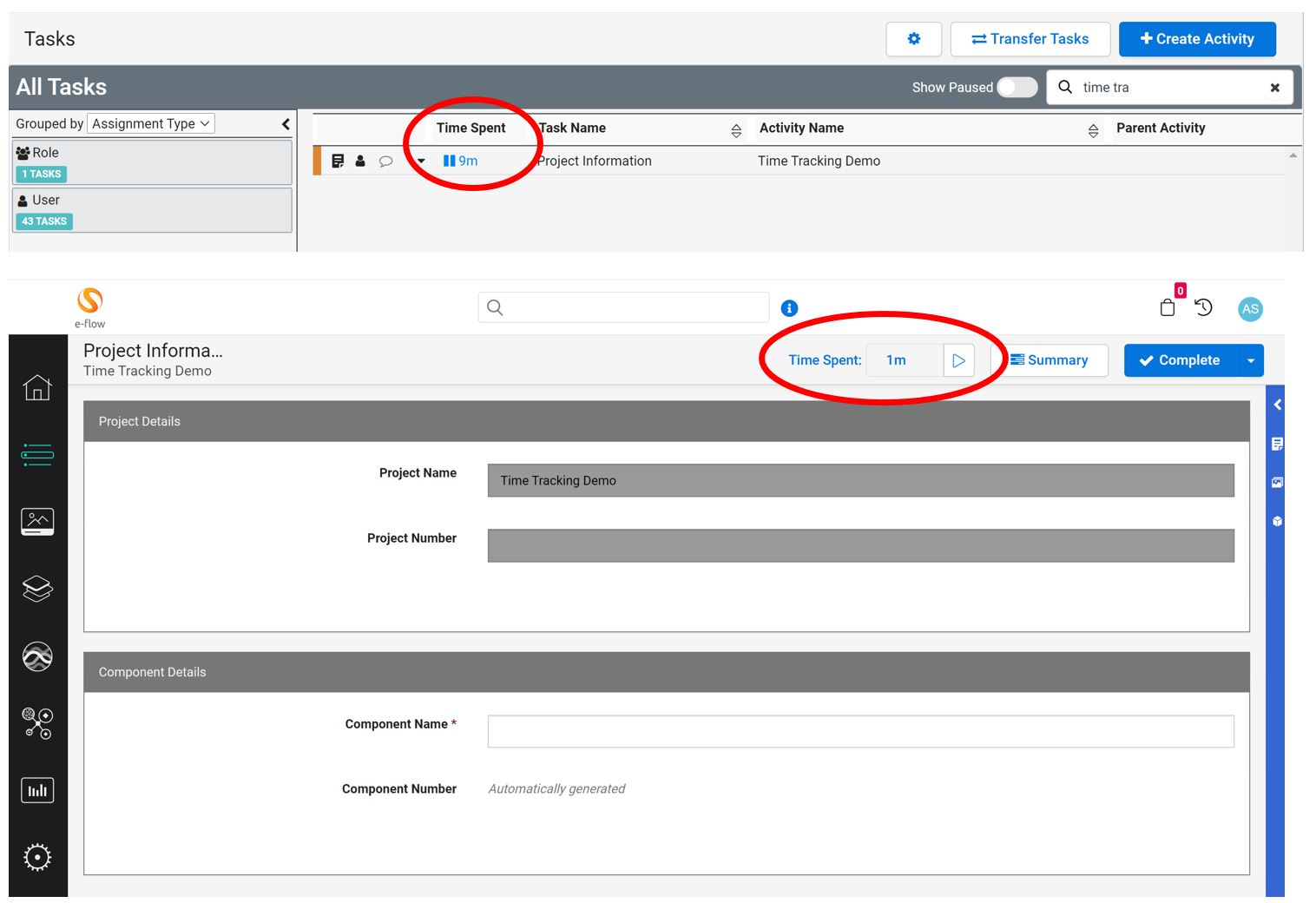 The time spent will be displayed on the Task page, the Task itself and on the Activity Summary Page. You can see the how much time has been spent on a running task and how much has been spent in total by all assignees.
Time will automatically stop tracking once a task is completed.

You can also decide which tasks in your workflows you want to track real-time against. If you would like to use the Time Tracking feature in your organisation, please contact the Professional Services team.
Teams
Our new 'Teams' feature will allow you to group users into teams and give the team members a customised team function.
Each team will have a Team Manager, up to two Deputy Managers and as many Team Members as needed.
Domain Admins and Security Admins will be able to create new teams by clicking 'Create Team' in the admin section.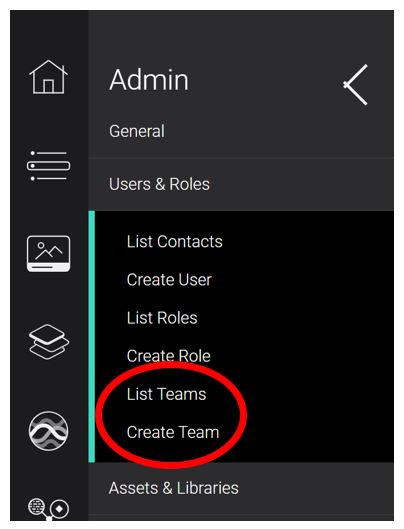 Just enter your team name, description, team members and click 'save'.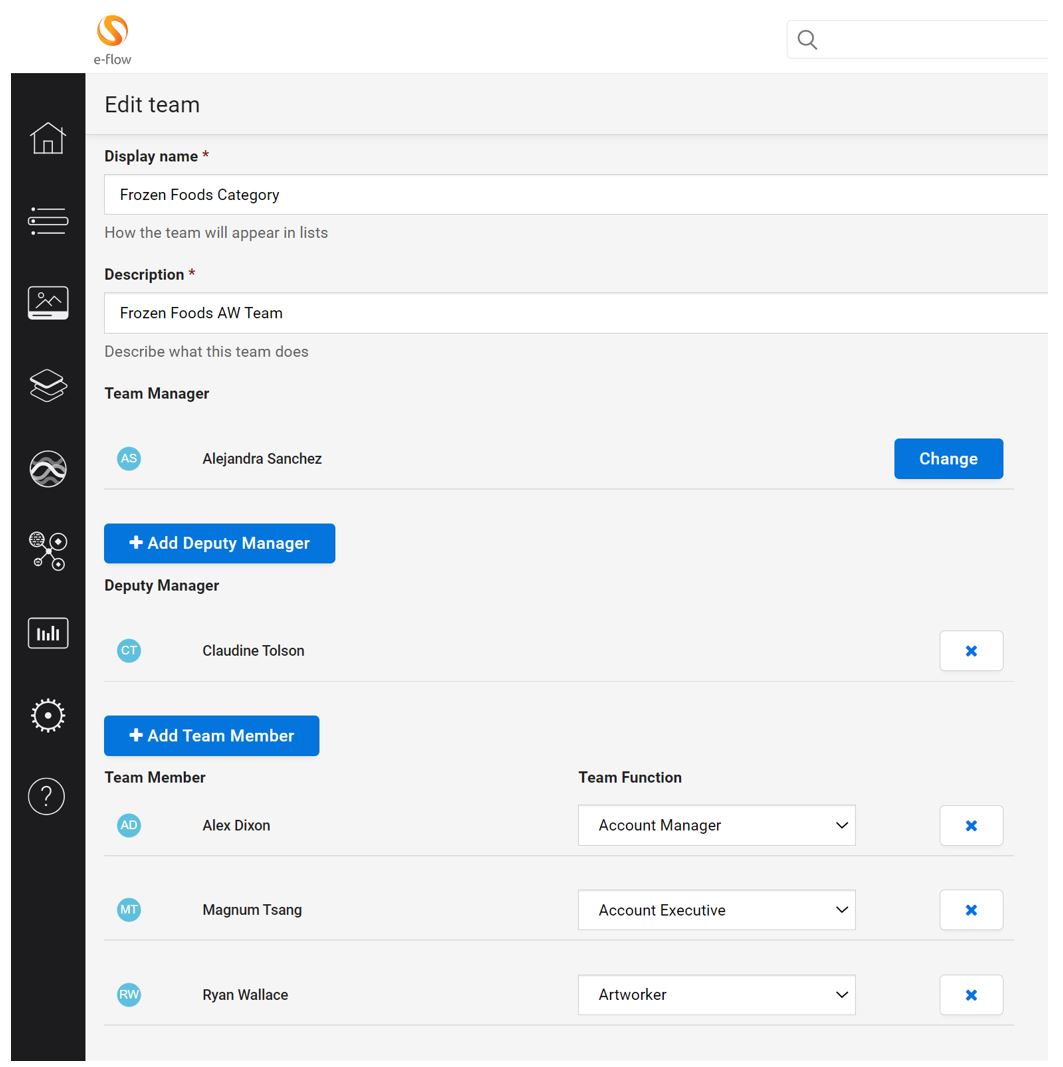 You can view and edit your teams by selecting 'List Teams' in the admin section.
Coming soon
Team Managers and Deputy Managers will have a widget that will allow them to view their team's capacity and will have the ability to set their team members' Absence manager.
Bug Fixes:
Fixed the issue where retrospectively updating a form was not updating the first form in the Activity.
Fixed the issue where avatars were not always being displayed in the Contact Picker.
Fixed the issue where annotations was taking the last verdict on approval and displaying in Annotations Tab (patched 22nd March)