What is Master Content?
Master Content is a piece of Brand content that could be placed on printed packaging. Master content can also be described as a Master Content Rule. This is because a rule definition can be set for the master content to define how the content can be used. For example, the expiry date after which the content is no longer available for use and defining which Brand and Category the content can be used for.
What are Content Variations?
Content Variations are variations of the Master Content. The content administrator must decide the Variation Category when creating the Master Content. This can be based on any category that exists for your Organisation/Domain. Often, the variation category is set as the Country of Sale, therefore new Variations of that Master content would be for different countries of sale and most likely a change in Language for each variation content value created.
Viewing Master Content and Variations
From the Content Hub, click a Content Rule name to open it.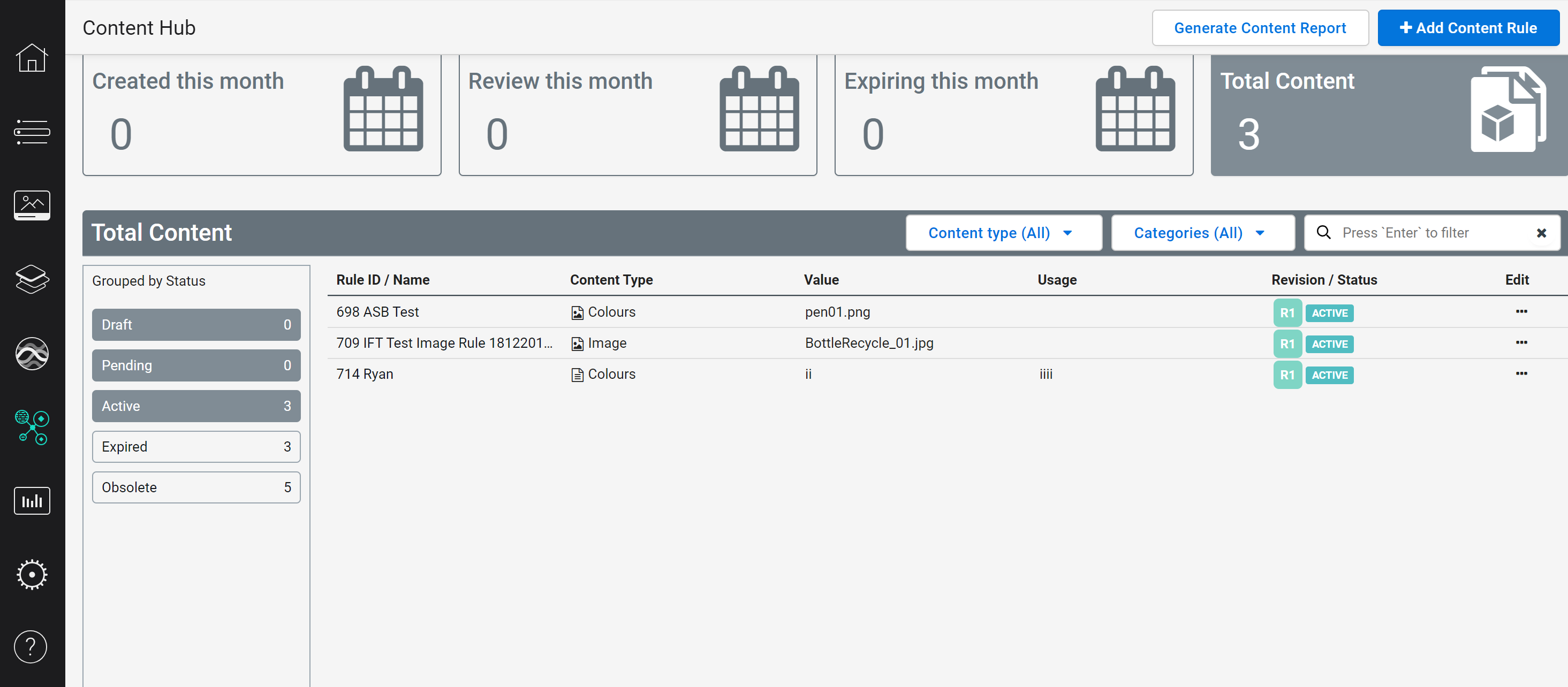 Rules are identified by a unique Rule ID and this is followed by the Rule Name.
Click the Rule Name to view the Master Content Rule Definition (Details) on the right side of the window. The pane on the right also shows tabs for Categories and revision History.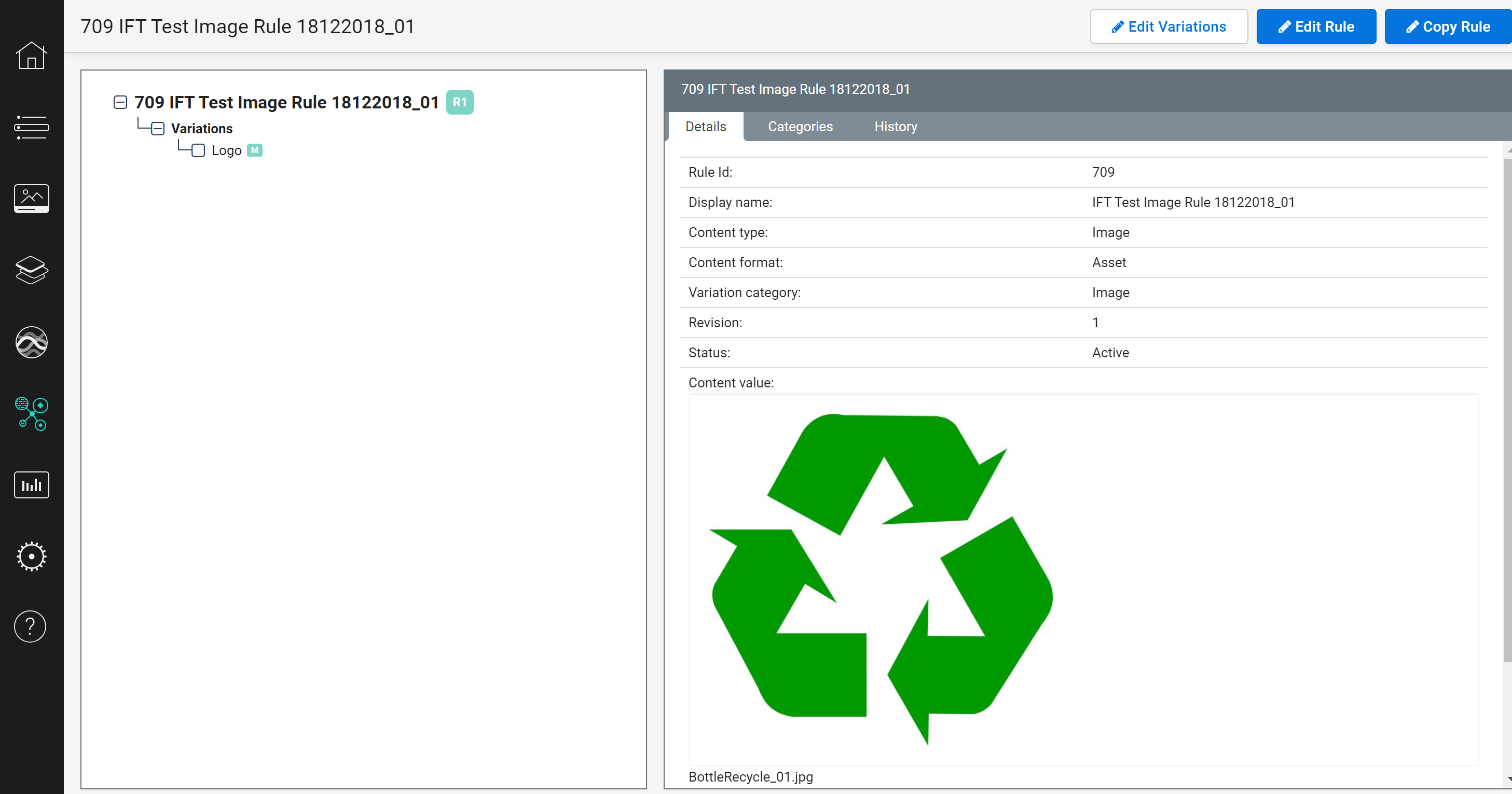 If rule Variations are available, they can be viewed by clicking Variations. This will expand to show all variations created for this Master content rule.

To view a rule Variation, click the variation name - 'Logo' in the example below. The Details are shown on the right side of the window. This will display the details of the variables such as the image, see the image below to view it.