What's New in this Release?
Step up the product hierarchy.
Access product files from the Activity Summary screen.
Navigation shortcuts between products, activities and assets.
User Experience Changes
Added ability to step between connected product files.
Improved Product File UI formatting.
Improved response time for client's with 2000+ active products.
When connecting Product Files, existing connections are maintained.
GANTT Chart renders Current Plan and Projected Finish dates in the same format.
Bug Fixes
Resolved issue preventing editing tasks with more than one assignment. 
Altered the contact card so only public assigned roles are shown.
Fixed issue caused incorrect format of contact variables.
Step Up the Product Hierarchy
Where a product exists as part of a multipack, or where the bill of materials includes items which a greater than a single consumed unit, such as an SRP, users will be able to navigate up the tree.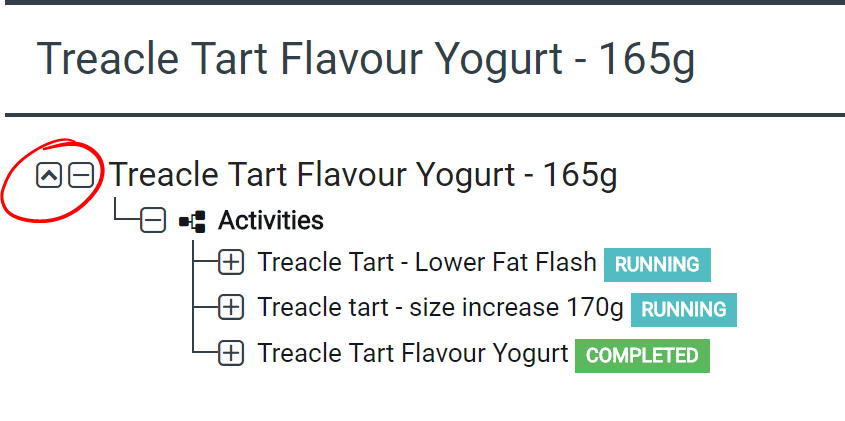 Selection of the 'up' icon will take you up to a composite product view, where all connected products and their associated activities and assets can be viewed. 
Access Product File From the Activity Summary Screen
The Activity Summary screen now features a new 'Product' tab.

Selection of this tab, will present you with full Product Hierarchy.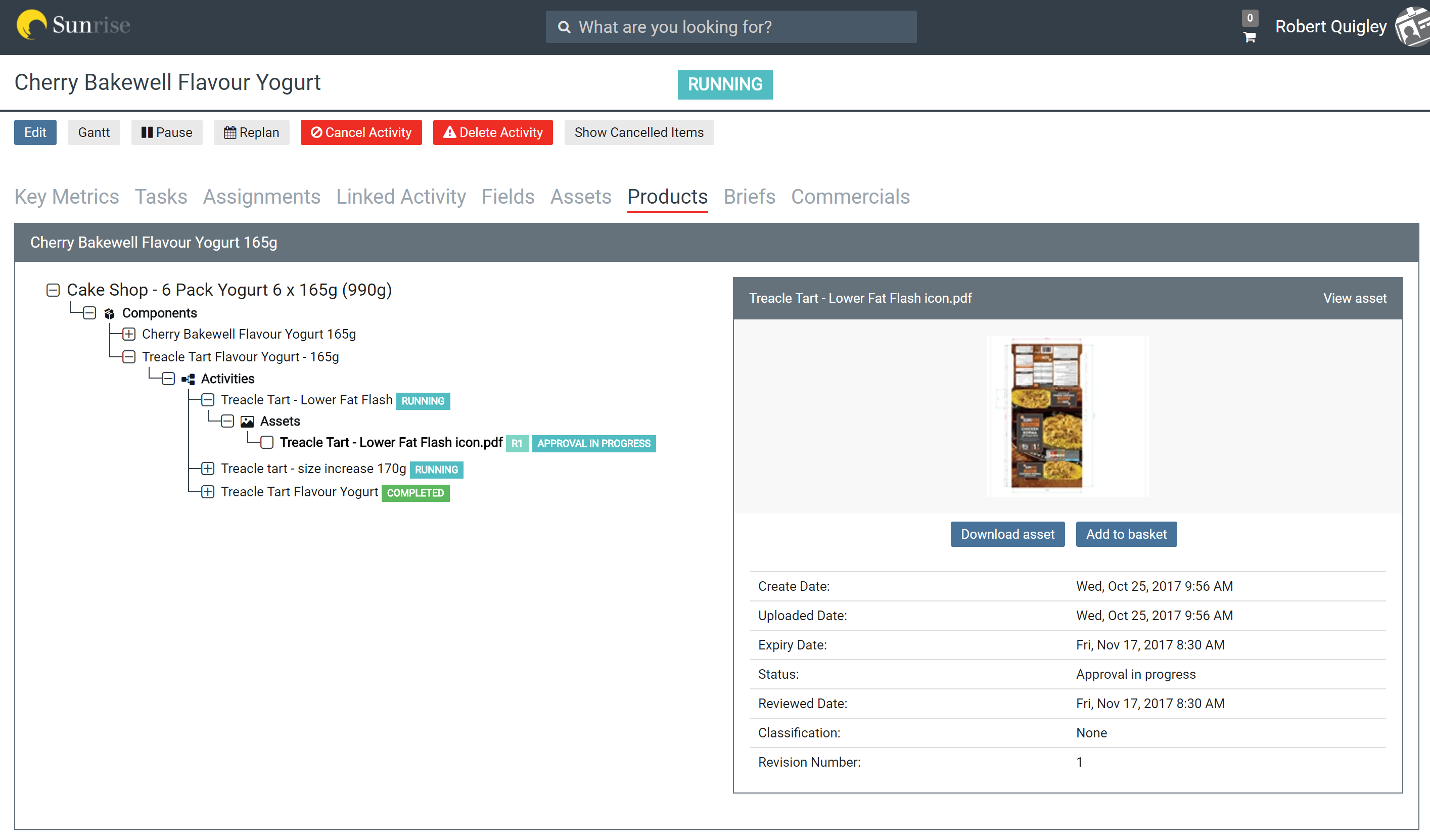 From here you are able to:
View all current artwork components associated to the product.
View all activities associated to development of the product.
Download assets.
Add assets to your basket for batch download or comparison. 
See the full history of all previous activities and assets associated to this product's development. 
Product File Navigation
When accessing any record in the product hierarchy, shortcut links are provided.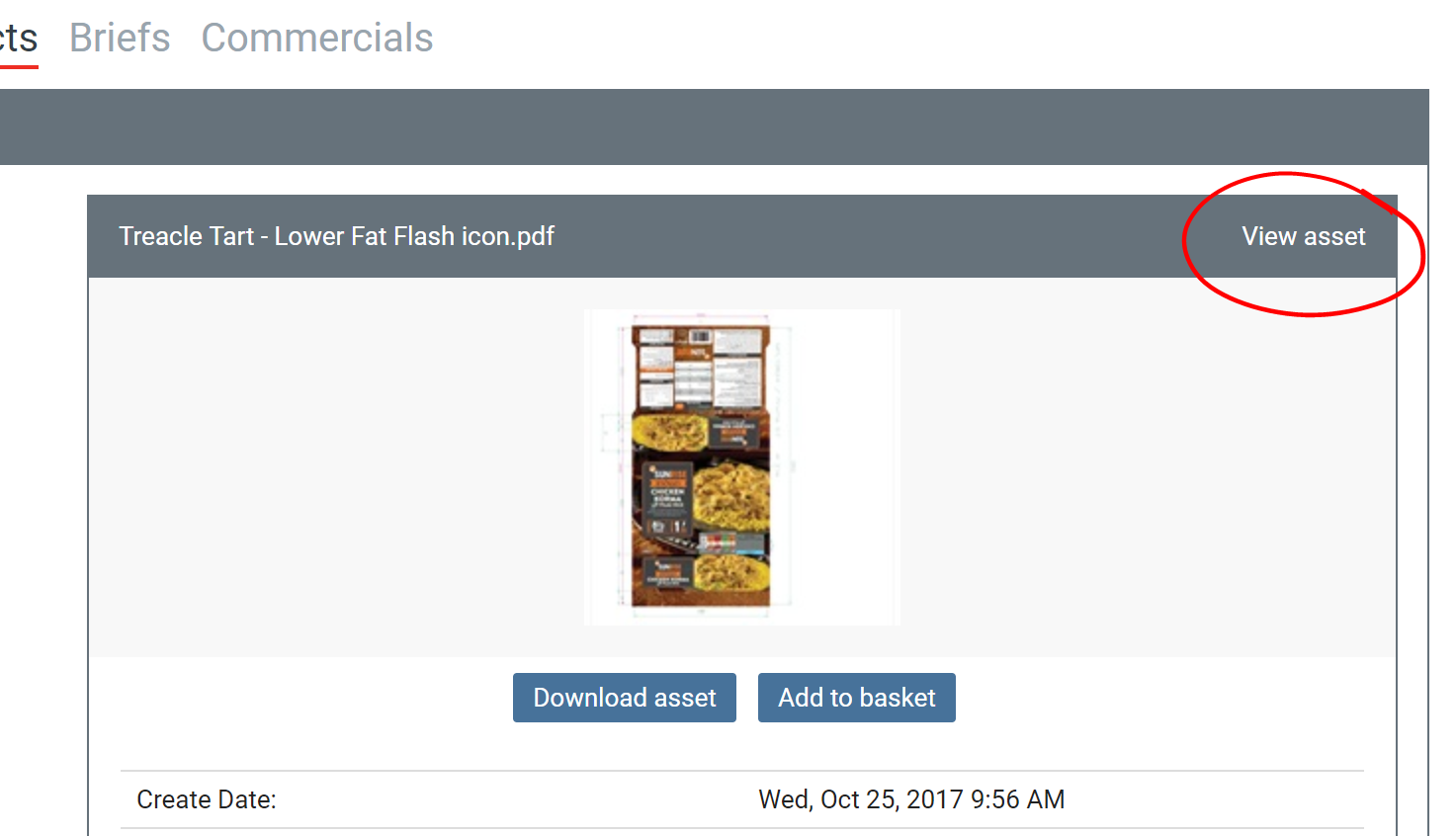 When selected, the desired product file, activity or asset will be loaded in a new tab.