Introduction
The purpose of this guide is to show how to bypass a stage in an activity and explain what a stage is within an activity.
What is a Stage:
A stage is a series of tasks grouped together, stages make organising tasks in an activity clearer.
Bypassing a Stage:
To bypass a stage you must navigate to the task page of the activity you wish to bypass a stage on.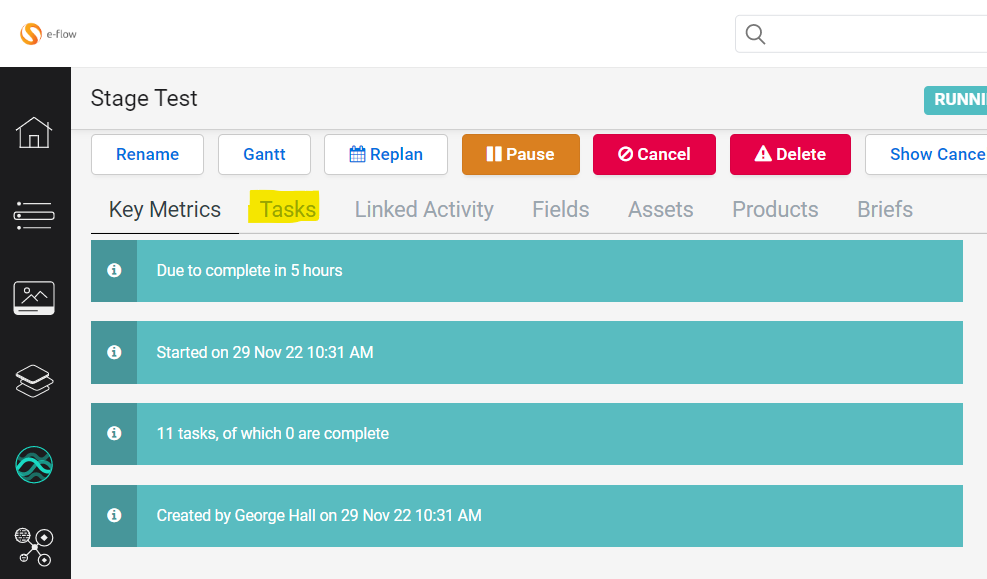 Navigate to the stage you wish to bypass, this can be found by locating the stage icon -


Click the three dots at the right-hand side of the page, here you will see 'Bypass Stage'.



A pop-up box will open asking you to input a reason for bypassing the stage.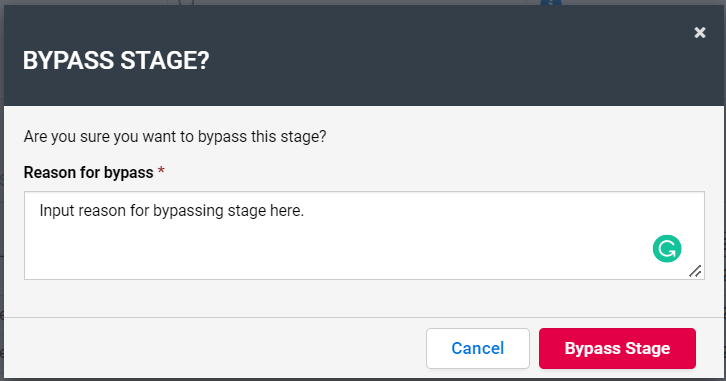 The task page will now be refreshed and all tasks within that stage will be removed from the list.

If you'd like to discuss adding Stages to an activity, please contact a member of the Professional Services Team.