Introduction
The Teams feature allows you to group users into teams and give the team members a customised team function. Every team will have a Team Manager, up to two Deputy Managers, and as many Team Members as required. Domain Admins and Security Admins roles are able to create new teams by clicking 'Create Team' in the admin section.
Create Team Functions
Before creating a team, you need to identify the team functions required. The team functions can only be created and managed by the Domain Admin role, and are customised based on the organisation requirements.
Create a Team
In order to create a team, you must have either the Domain Admin role or Security Admin role. The 'Create Team' button is located in Admin -> Users & Roles -> Create Team:
Clicking on 'Create Team' will navigate the user to the 'Edit Team' page where the user is required to input the Display name for the team and a description of the team. Once these are input, the user is then able to select the team manager and then other team members.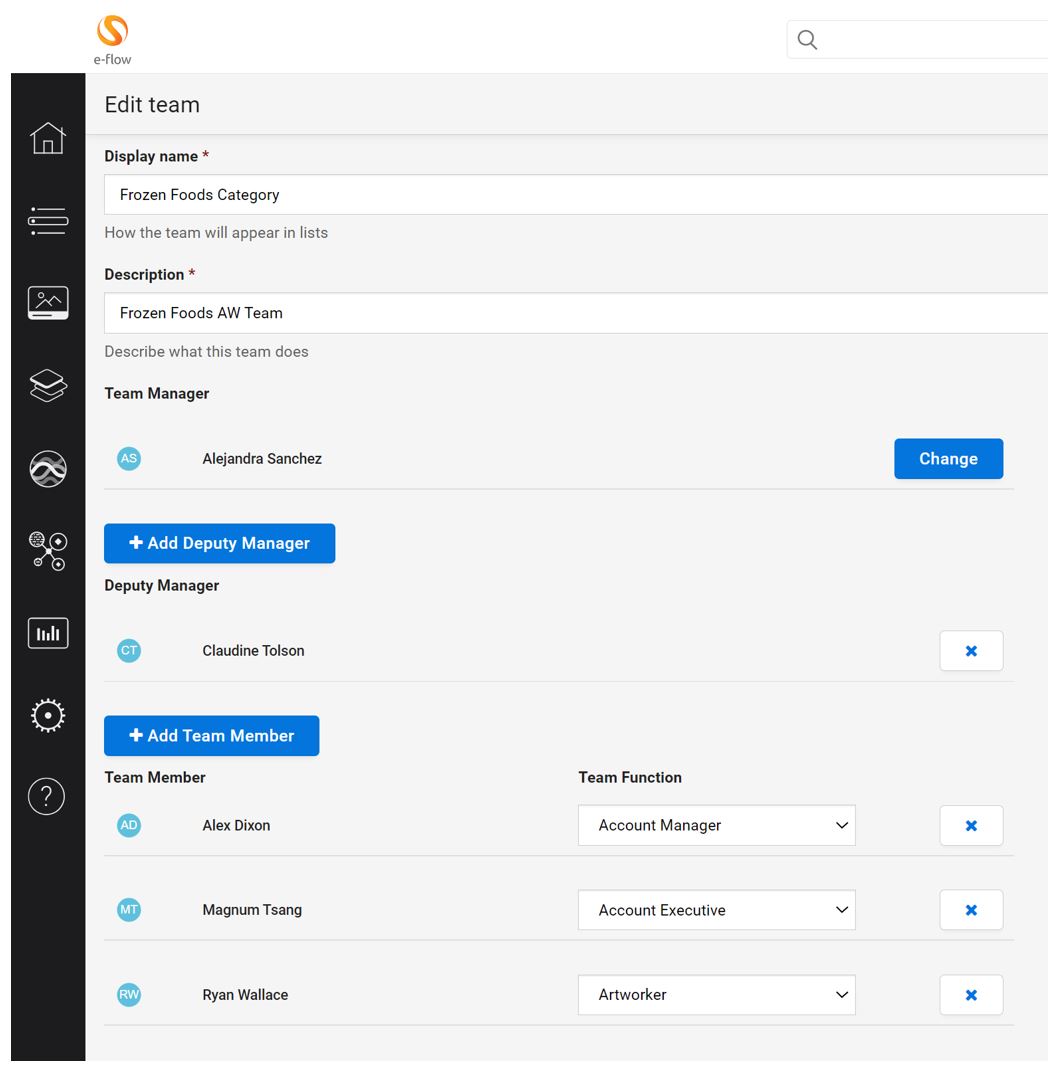 Notes:
- Users can be assigned to multiple teams
- Both Managers and Deputy Managers have access to the team to be able to view and manage absences
Team Absences
Team managers and deputy managers can view, add, edit and cancel absences on behalf of their team members.
In order to view your team absences, you will need to view the Absence Manager - Team Absences tab, this will provide the user with the view of all absences within your team for both active and future.