Introduction
We have developed a new feature to make the activity creation process quicker and more efficient.
The Copy & Paste feature allows users to create multiple children's activities from a parent by copying the information from a spreadsheet and pasting it straight into the Paste From File icon!
This means not having to manually complete a form per child activity, as they will be auto-populated by e-flow using the 'pasted' information.
If you would like to activate and configure this new feature for your organisation, please contact the Professional Services team.
Step By Step
Step 1: Create an excel document filled with all the information required.

To copy and paste the fields required for the children activities you can use the copy fields icon and then paste this into the excel document as seen below: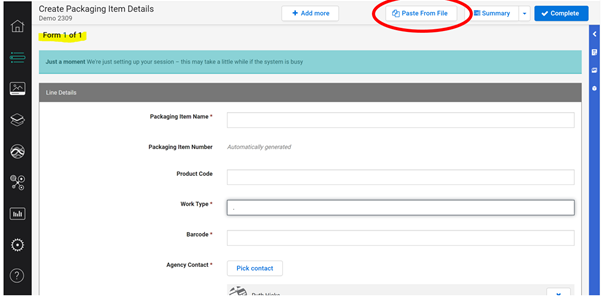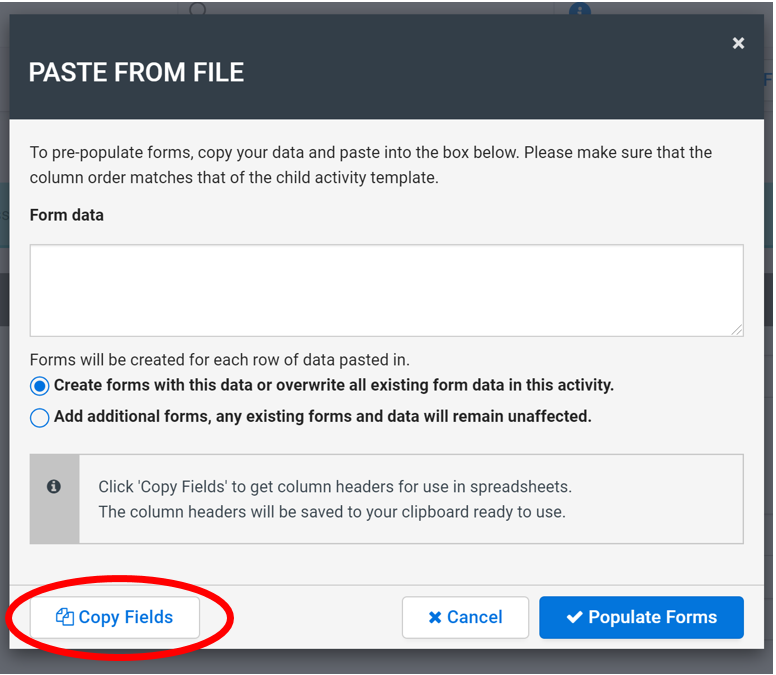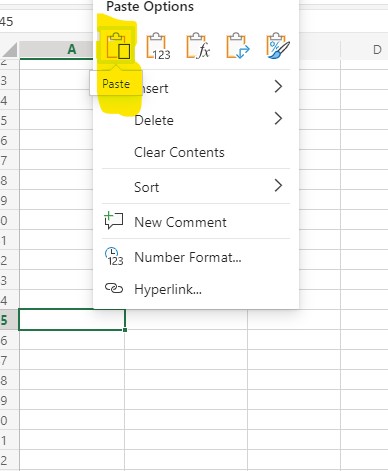 Step 2: Once all the information is filled for each heading, highlight everything entered into your Excel document (including the field headers) and Copy it. Then, go back into e-flow and select the 'Paste from file' icon and paste all information into the 'Form Data' box.

From here you can select if you would like to overwrite all existing data in the form or if you would like to only add more forms and keep the current forms unaffected.
Step 3: Select populate form.