Instruction:
The purpose of this guide is to explain how to move assets from one library to another.
Moving assets to a different Library:
Step 1: Go to the asset libraries and select the library from which you want to move assets from.

Step 2: Once you have chosen the library you will see the assets that are saved in there, you can use the select icon on the left-hand side to select assets.

Step 3: You can then click on move at the top right hand side, this will display a dialog box as follows: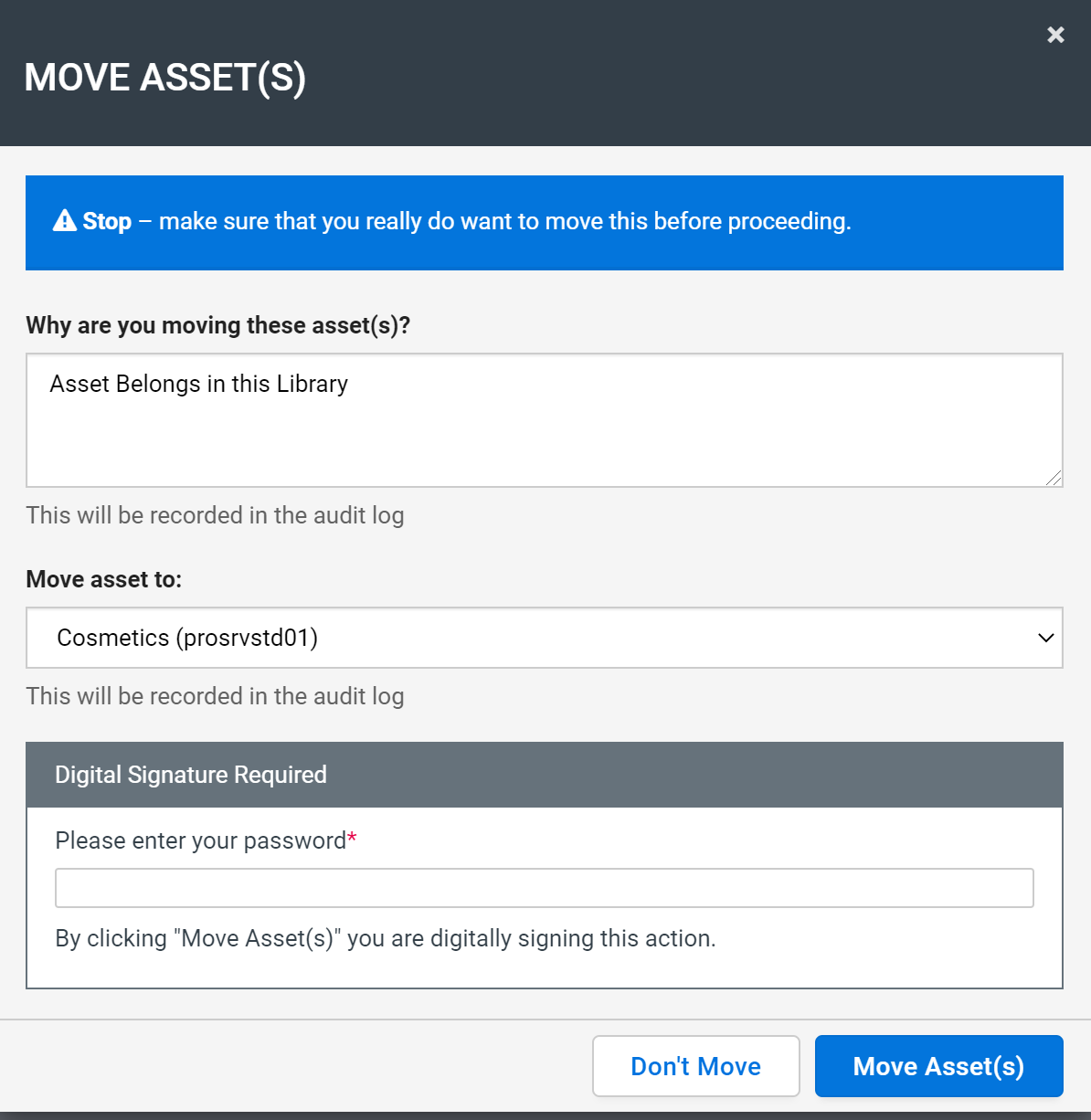 Finally, click on 'Move Asset' then it will have moved.