Introduction
Assets can be uploaded from your computer/network or an existing asset within an e-flow Library can be linked to your activity or multiple activities.
Upload Asset tasks can be identified in your Task list by the upload icon

Uploading an Asset to an Activity
1. Click the Task name to open the task:

2. If given an option, either select 'Click to upload' or 'Click to link an existing asset'.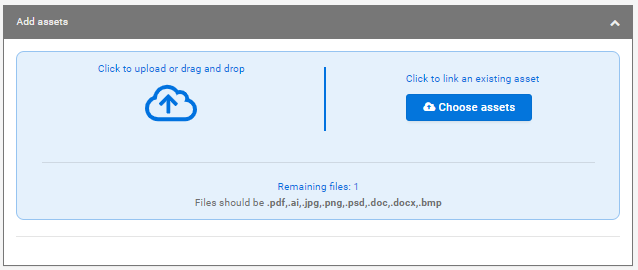 Upload:
Select this option to upload an Asset to your Activity that does not already exist in a library. The Activity template design will dictate if this asset is also added to a specific Asset Library.
Click the 'Choose Assets' button and select the file required for the upload. Select 'Open'.

Tip: You can also drag and drop files into this area.
Link existing asset:
Select this option to link to an existing Asset such as a Cutter/Die Line that may be applicable to multiple SKUs.
Click the 'Choose Assets' button and then select the library your desired asset is from. Select 'Update'.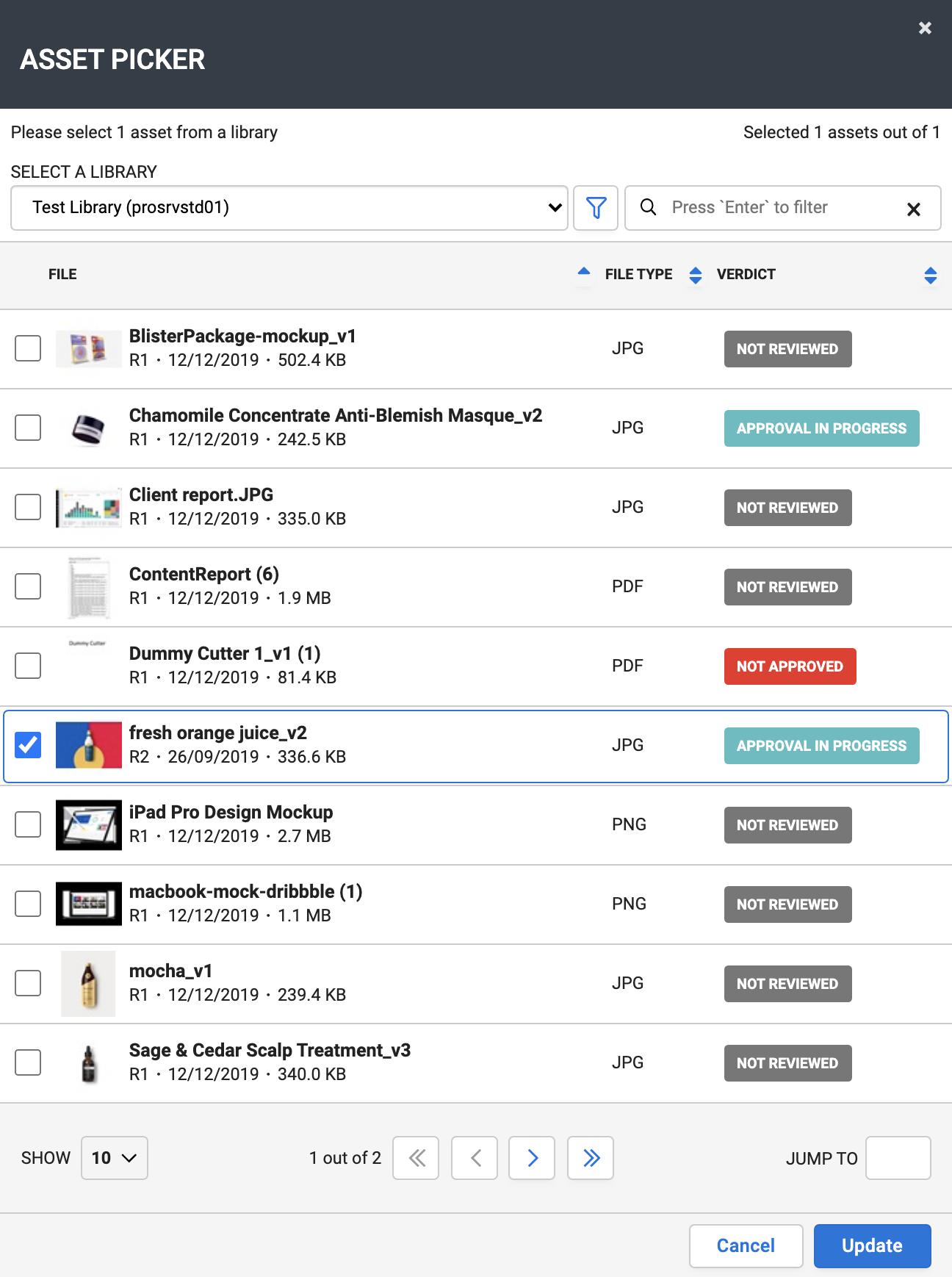 Tip: This has a useful filter icon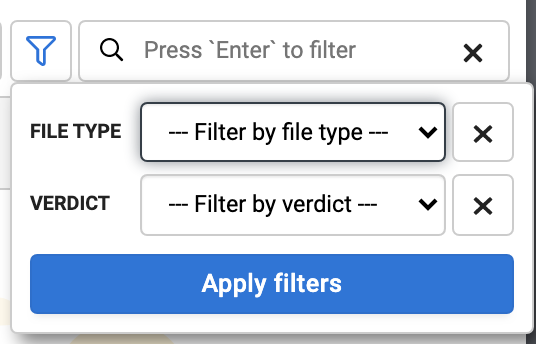 3. Set an Expiry date if necessary
(See more about expiring assets here.)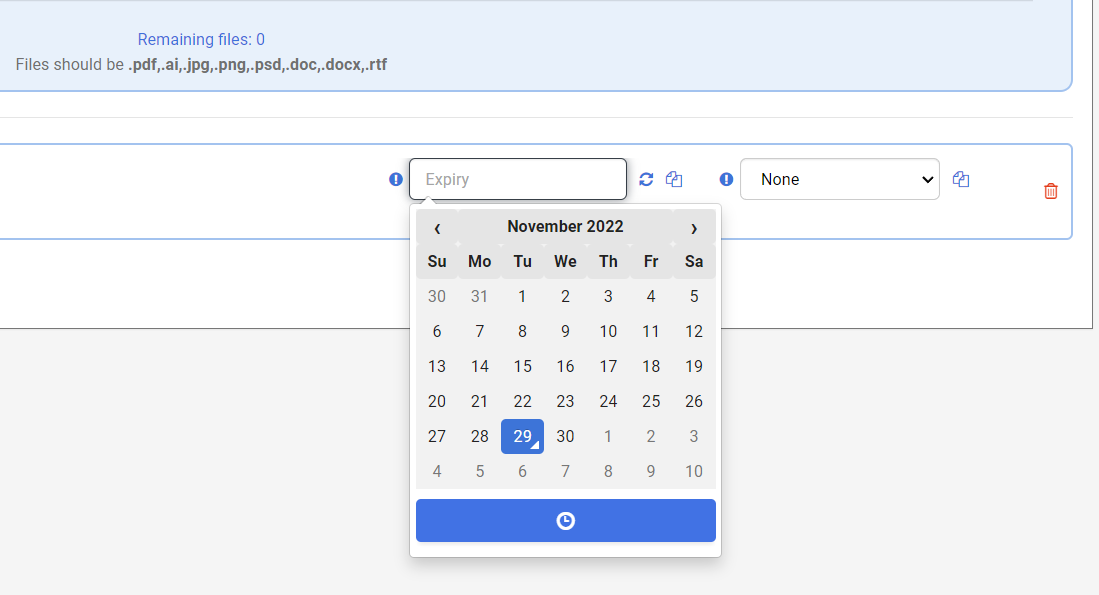 4. The Asset Classification may be editable or it may have been decided for you by the Activity Template design.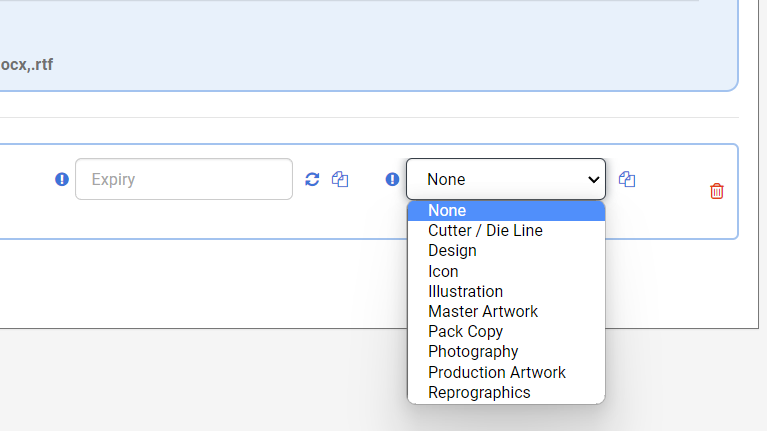 5. In the 'Perform the same actions on the below-listed tasks' section, the default checked box identifies the Activity linked to the task you clicked from your task list. If this asset applies to other Activities in this Project, check the applicable activities. For example, a cutter / die-line may apply to multiple SKUs (Activities)
Upload a New Revision of the Asset
If an asset has been uploaded into and activity and you reject the approval, the workflow/template might loop back to allow you to revise an asset.
For the asset that you are revising, you can choose to keep the current revision by toggling the switch to green, or leave the blue switch and upload the revised file via the 'Click to upload or drag and drop' button or by dragging and dropping the file from your File Explorer.
Continue with 'Complete'.


Clicking 'Preview File' will bring up a pop-up preview of the asset.