Introduction
A form approval task can be applied to a workflow following a form task being completed. It is there for the form approver to review the given details that have been populated into the form, and following the review, the approver has the option to Approve or reject. Depending on the workflow configuration, the approval can have many approval steps. Approvers cannot edit the form when in an approval, and once a form is approved these details are then fixed and cannot be changed.
Completing the Form
A user will initially complete the form with the appropriate details for the form task (see example image below). Once the form has been completed, the workflow will progress to the approval task and the specified users will be notified of the approval task.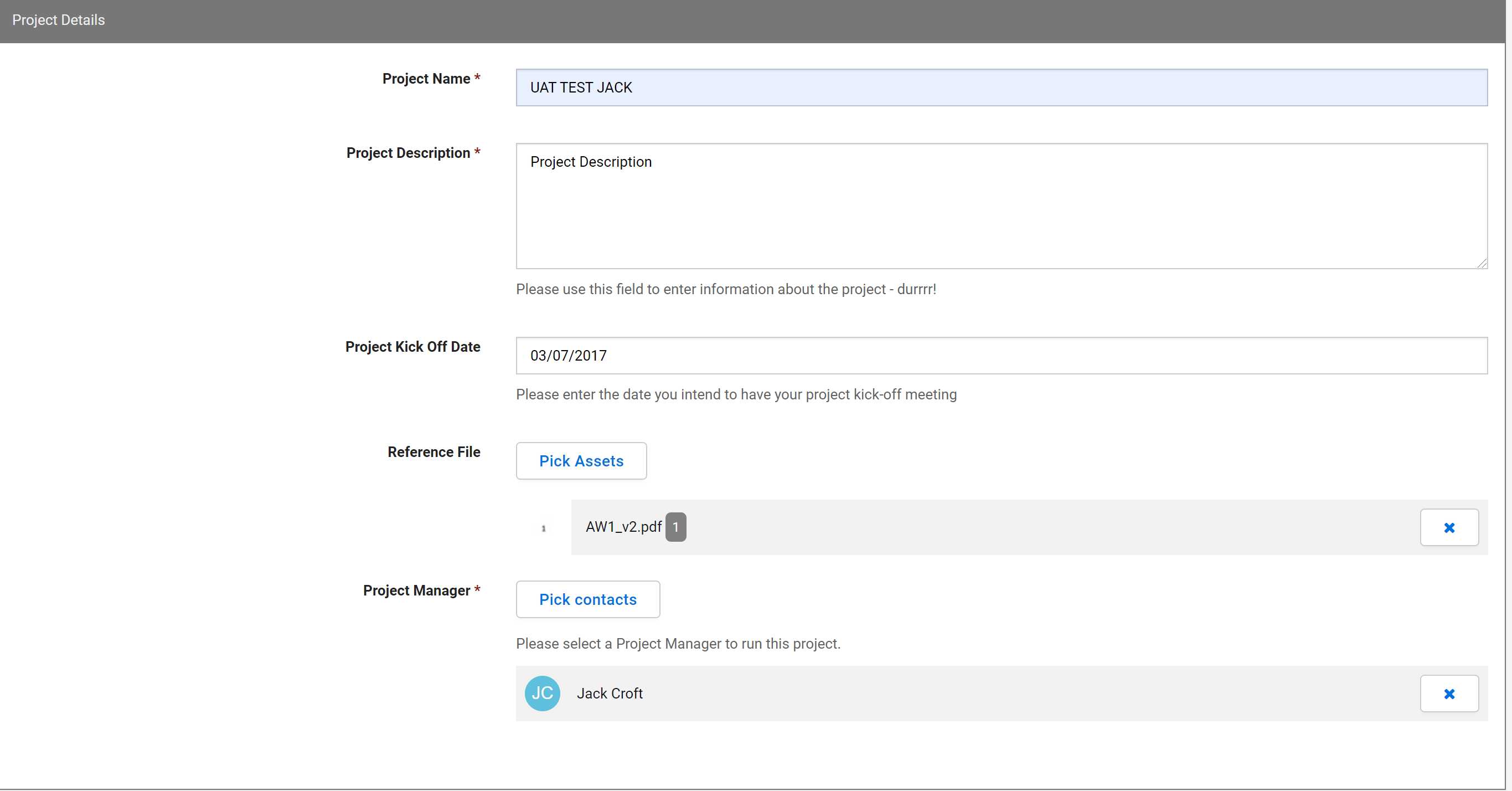 In the image below, the form approval task is identified with the approval icon

.
Click on the task name to review a form.
1. Click the Task name to open the task

2. Review the data displayed in the form, please note that no changes can be made to the form and all fields are read-only.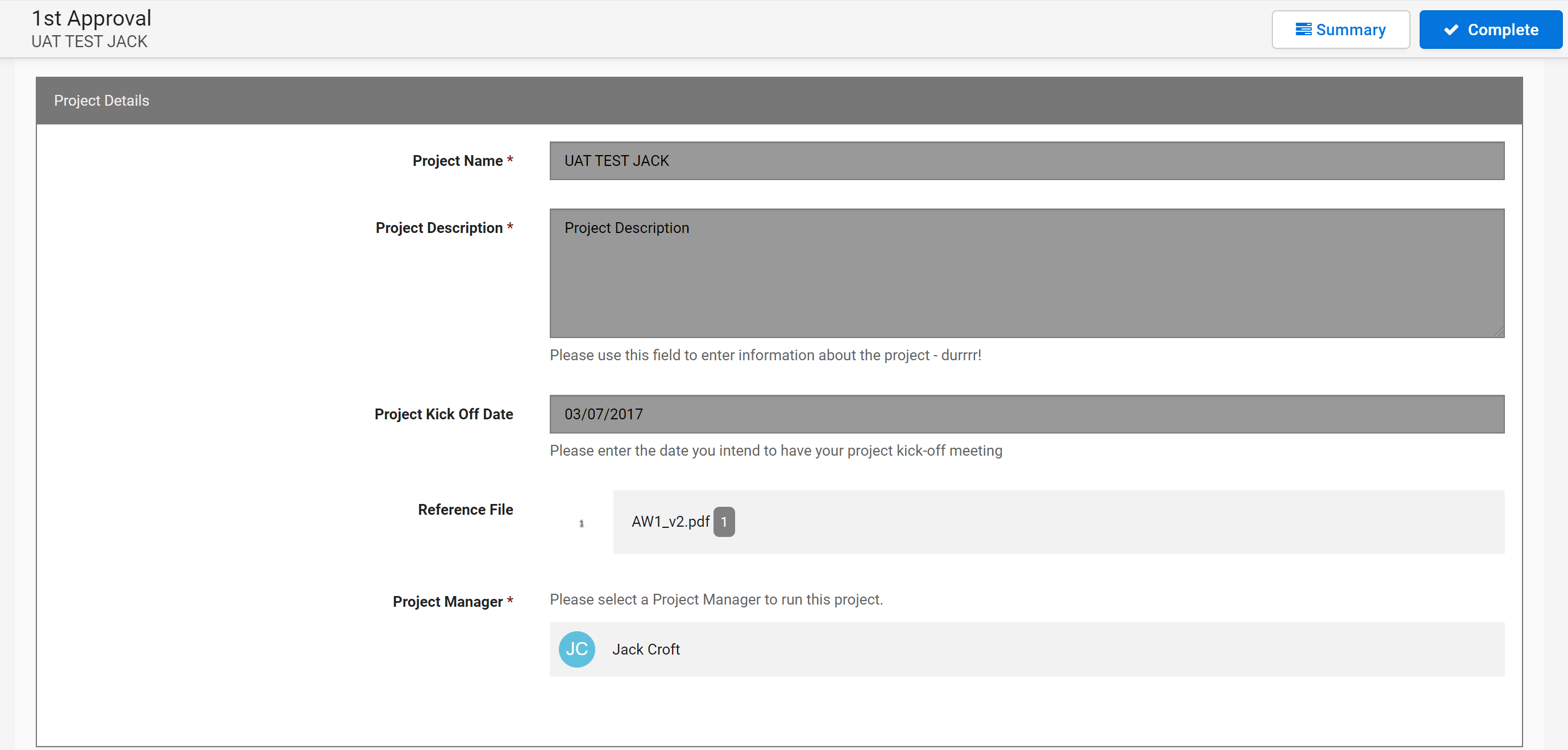 3. Once you have reviewed the form and are ready to provide an approval verdict, click the Complete Approval button in the top right corner of the page. The user will be presented with the 'Review Form(s)' approval modal. Selecting a verdict allows the user to select a verdict reason (if configured for the user), which are specified for the form approvals within the domain the approval is occurring. These can be unique to the approval classifications/verdicts available for asset approvals, or the same.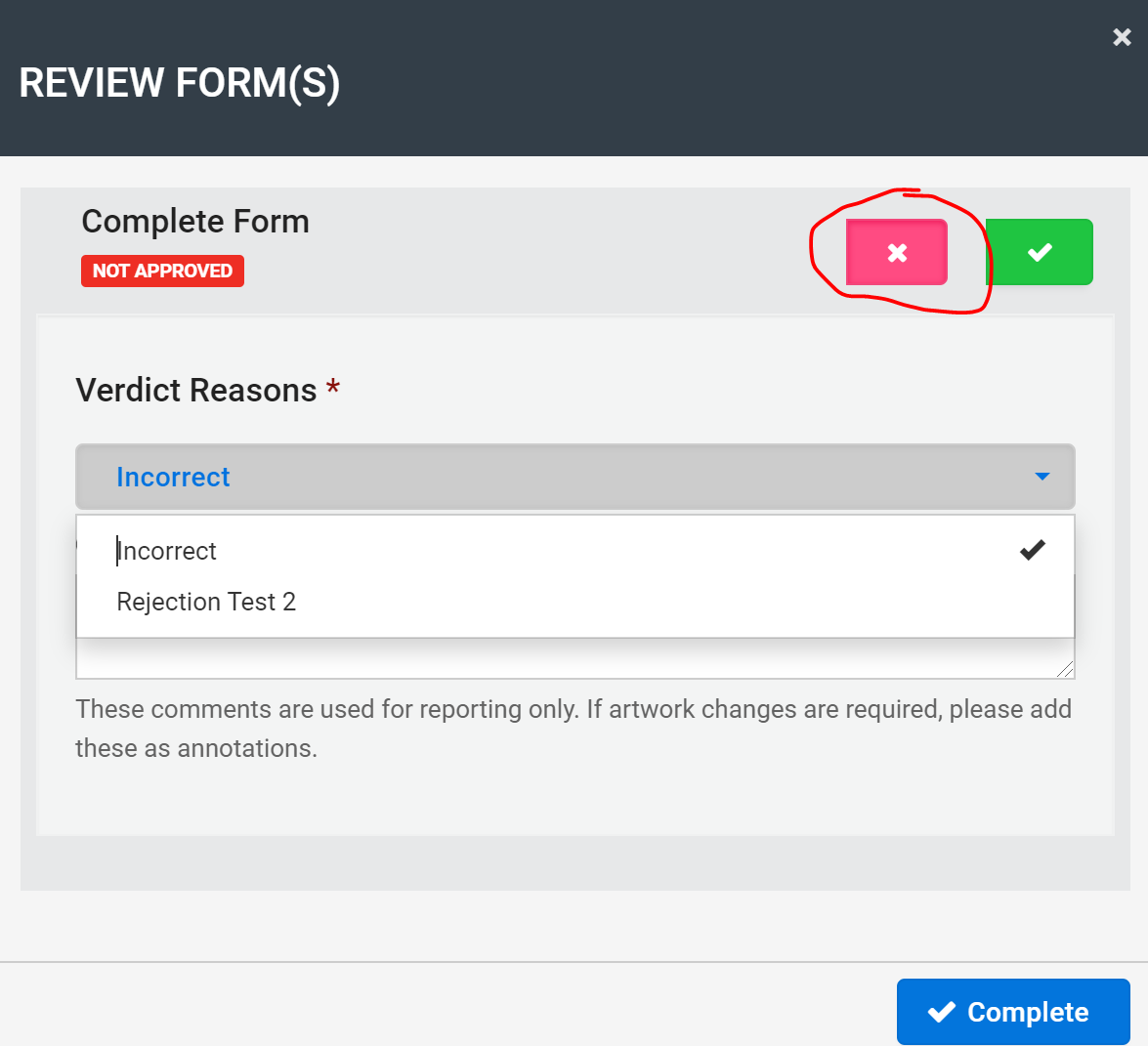 4. Click the Complete button to end the review.
If additional approval steps have been configured into the workflow, the subsequent user will then receive the approval task to review.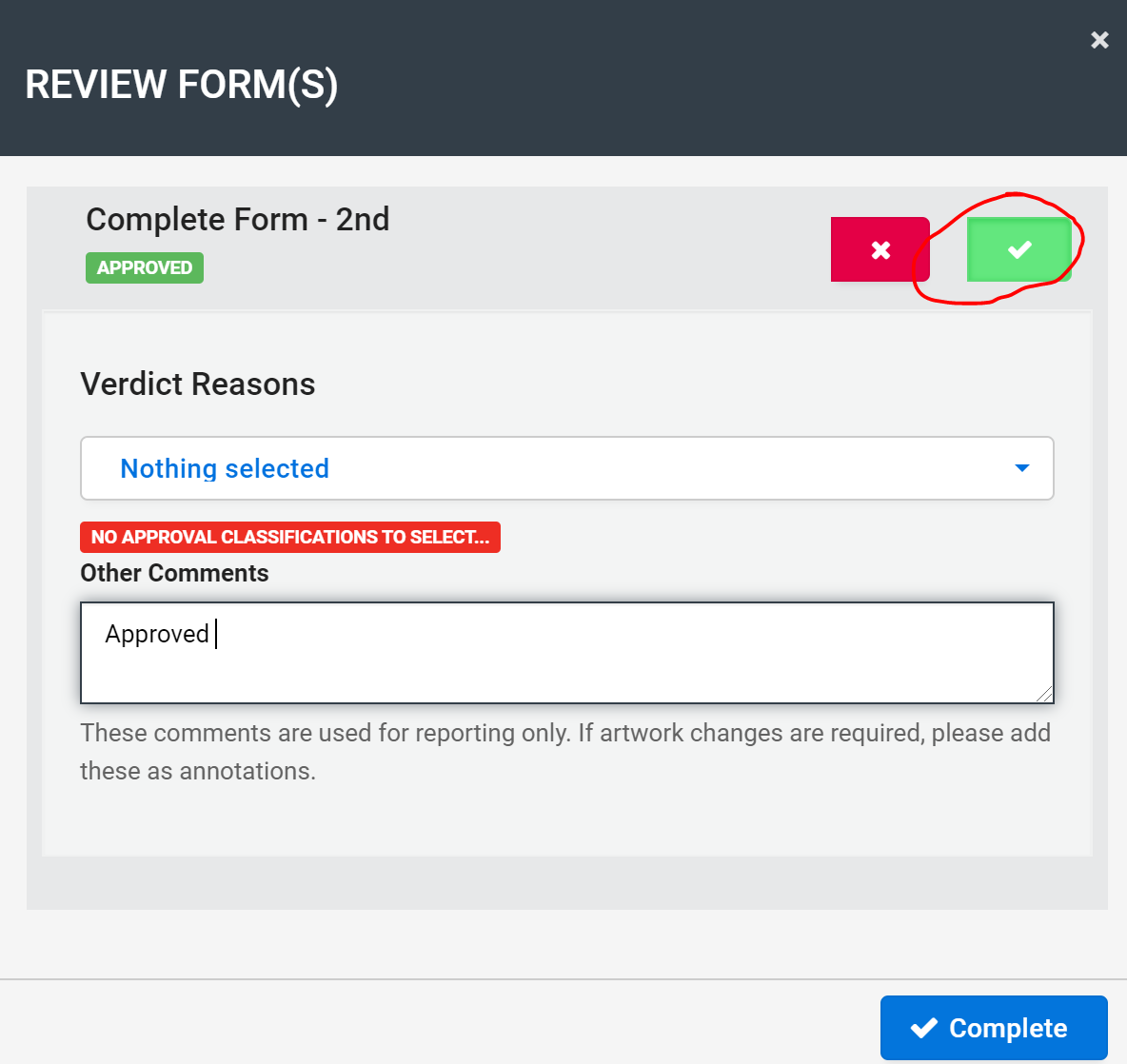 Hints and tips:
If additional approval classifications are required for your domain you can email support: support@sunbrandingsolutions.com
If a form approval is rejected it will loop back to the user to update the form and send it out on approval.
To view any comments added to the rejected form task, users can navigate into the rejected task and click on the 'Rejected' verdict tab at the top of the page: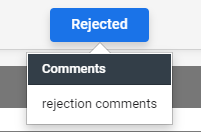 Details in a rejected form are fixed, therefore users are able to review a previous rejected form to see what updates have been made.
If all of the approvers approve the form it will go through the whole workflow with no looping back to the form.