In order to assign work to users or user roles from another Domain (Organisation), you must first establish a connection to that Domain. A connection request can be sent by a user with the Domain Admin security level. The connection request can be accepted by a user with the same security level in the Domain you require the connection with.
From the top right of the window click Admin -> General -> Connections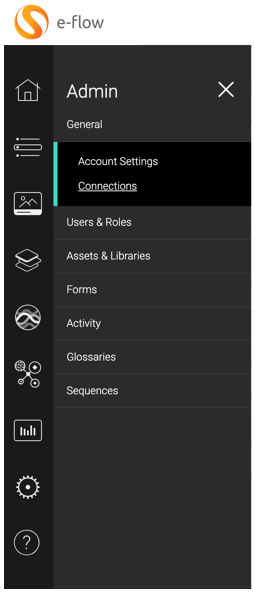 Then click Create Connection

In the dialog box that appears, select the Domain to which you require a connection with
Enter Comments if applicable
Enter your Password to confirm your identity
Click Create
The recipient Domain can accept your connection request by going to Admin -> General -> Connections -> Incoming Requests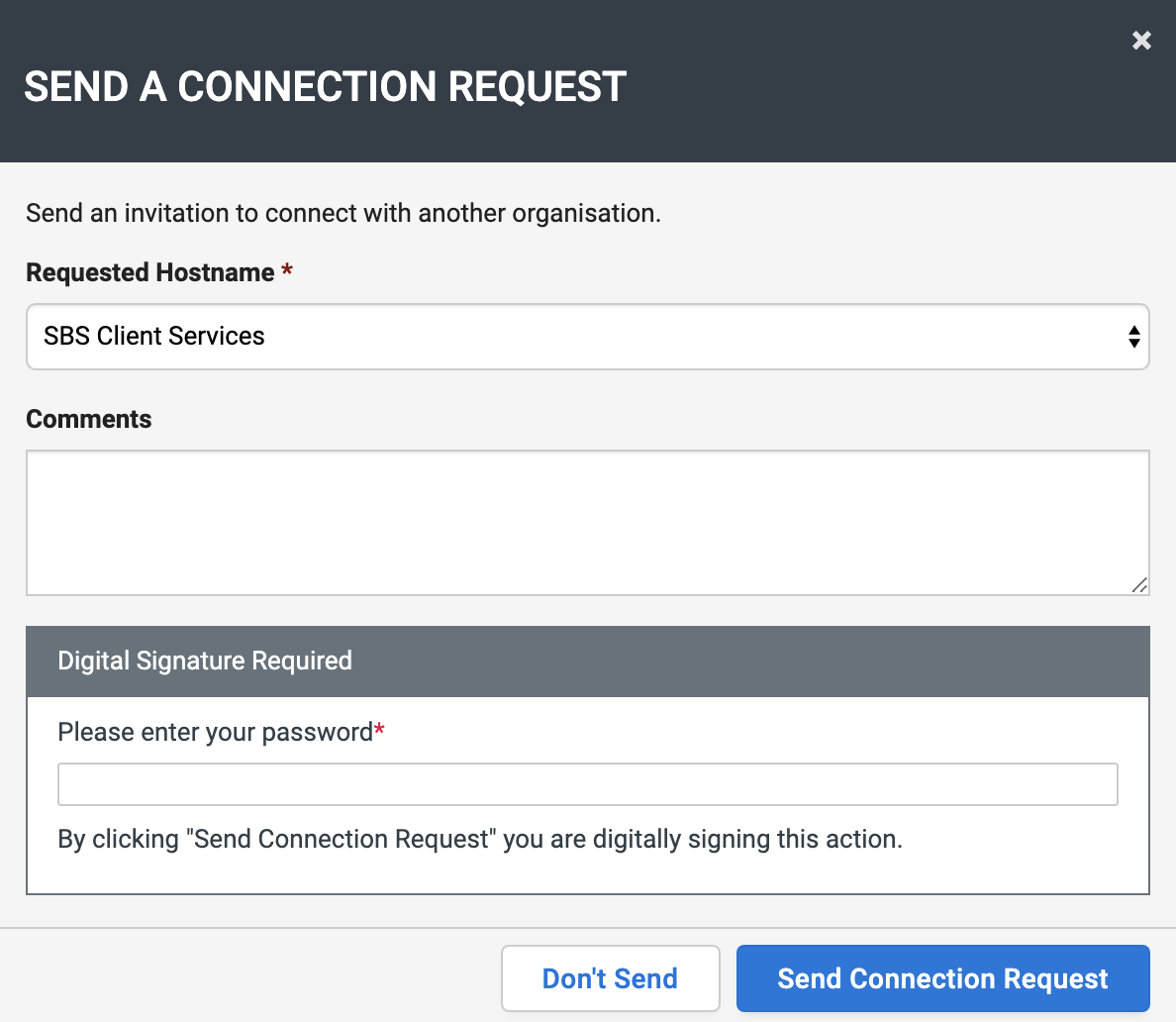 Viewing Requested Connections
To view Requested Connections or to confirm your request has been sent, click the Requested tab. Here you can resend the request if you have not had a response or you can Cancel the request.

Related Articles
Understanding Domain Connections