Introduction:
e-flow allows you to complete simple non-proofing tasks, sent to you by other users, from your own or any connected organisation.
Simple Tasks:
The Simple Task will appear in your Tasks page. In addition, if the task is sent to you as an individual, rather than as a group task, you'll also receive an email alert.
1. Select the My Task widget from the Homepage Dashboard.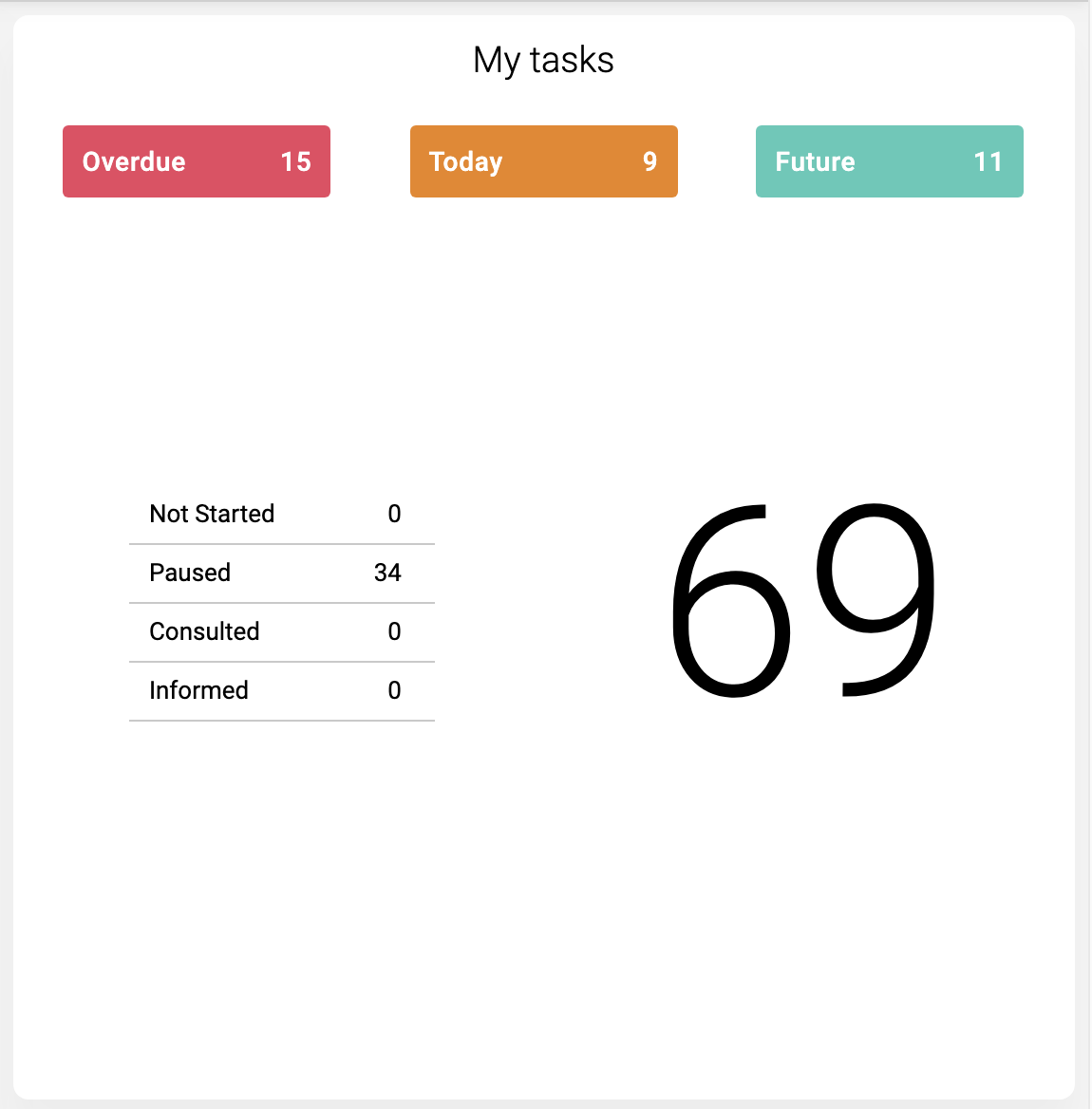 2. Select the work item you need to complete, by clicking on the link.

NOTE: By clicking the arrow beside the Activity name, you may assign the task to another member of your organisation, or any organisation you are connected with. You may also, reassign the task to a user group.
See how to transfer tasks here

3. Once the task has been clicked, the task completion screen will be displayed.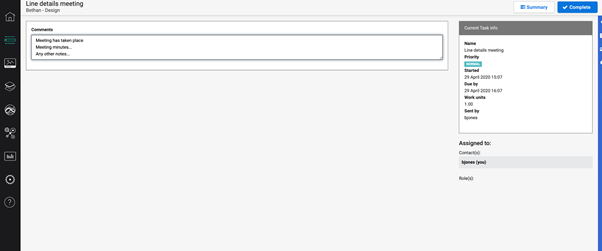 4. Enter any comments required, then click the Complete Task button.
Viewing Comments:
Comments added to tasks can be viewed in the My Activities page.
1. Click Activities from the Navigation bar.

The My Activities page shows the status of any activities where you are an assignee on one or more tasks.
Within the My Activities page, the activity shows a Notes icon at the right side of the window. The icon shows the number of notes added to the activity.
2. Click the notes icon to view all notes added to the activity OR to add a new note.
3. If adding a new note, enter note details and click 'Add Note'.