Introduction
Connections between Domains (Organisations) must be established in order to send or receive work (tasks) between the Domains.
A one-time connection request must be sent to you by an external organisation which must be accepted by a Domain Administrator within your Domain.
When accepting the relationship / connection request, as a Domain Administrator you must decide which level of access to grant:
Grant access for the external Domain to view and assign work to Roles and also individual Users
Grant access for the external Domain to view and assign work to Roles only. They would not be able to view Individual Users
Note: Connections are one-way connections - accepting a connection request grants them access to assign tasks to your users or user roles, it does not grant your Domain access to send work to their users or user roles. For a 2 way connection, both Domains must send connection requests to each other.
Accept or Reject an Incoming Connection Request
Follow the steps below to review an incoming connection request:
From the Admin menu and top right of the window, click General -> Connections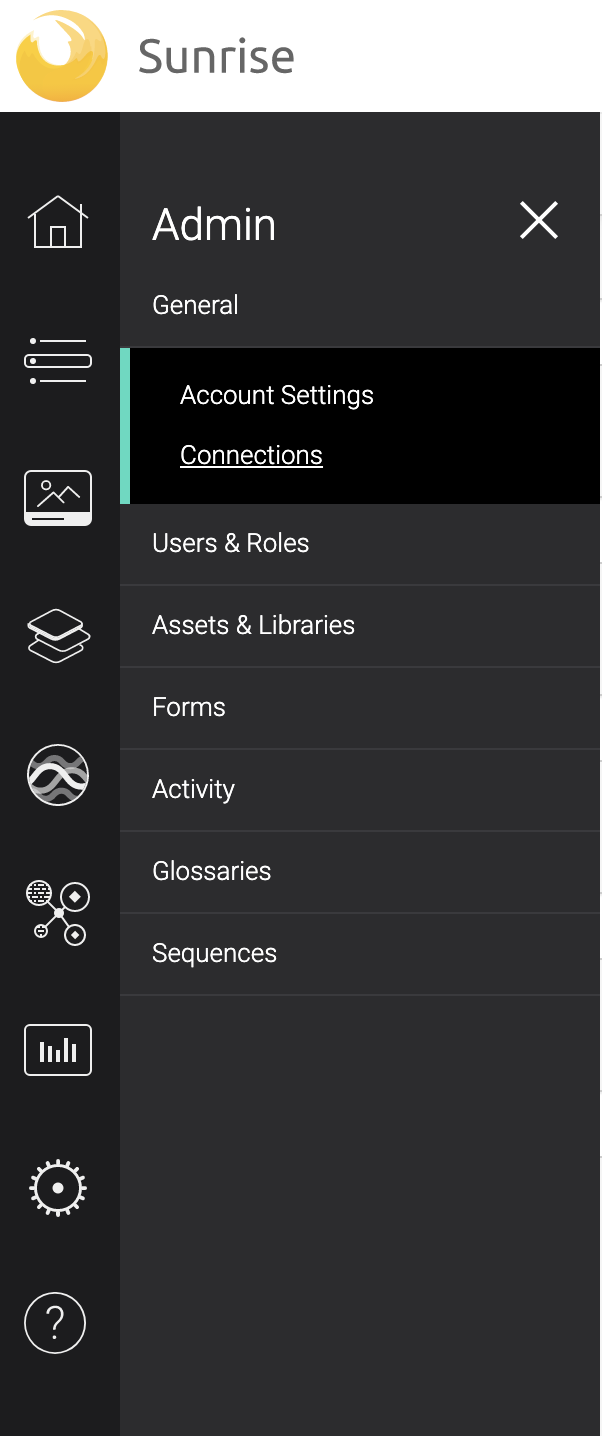 The Connection Manager screen is displayed. Click the Incoming tab
Any connection requests will be displayed. Click the Review button on the right side of the connection request

Choose to allow the connection or reject the connection.
If allowing the connection, select the level of access to grant
Enter comments if needed
To confirm your identity, enter your password
Finally, click the Review button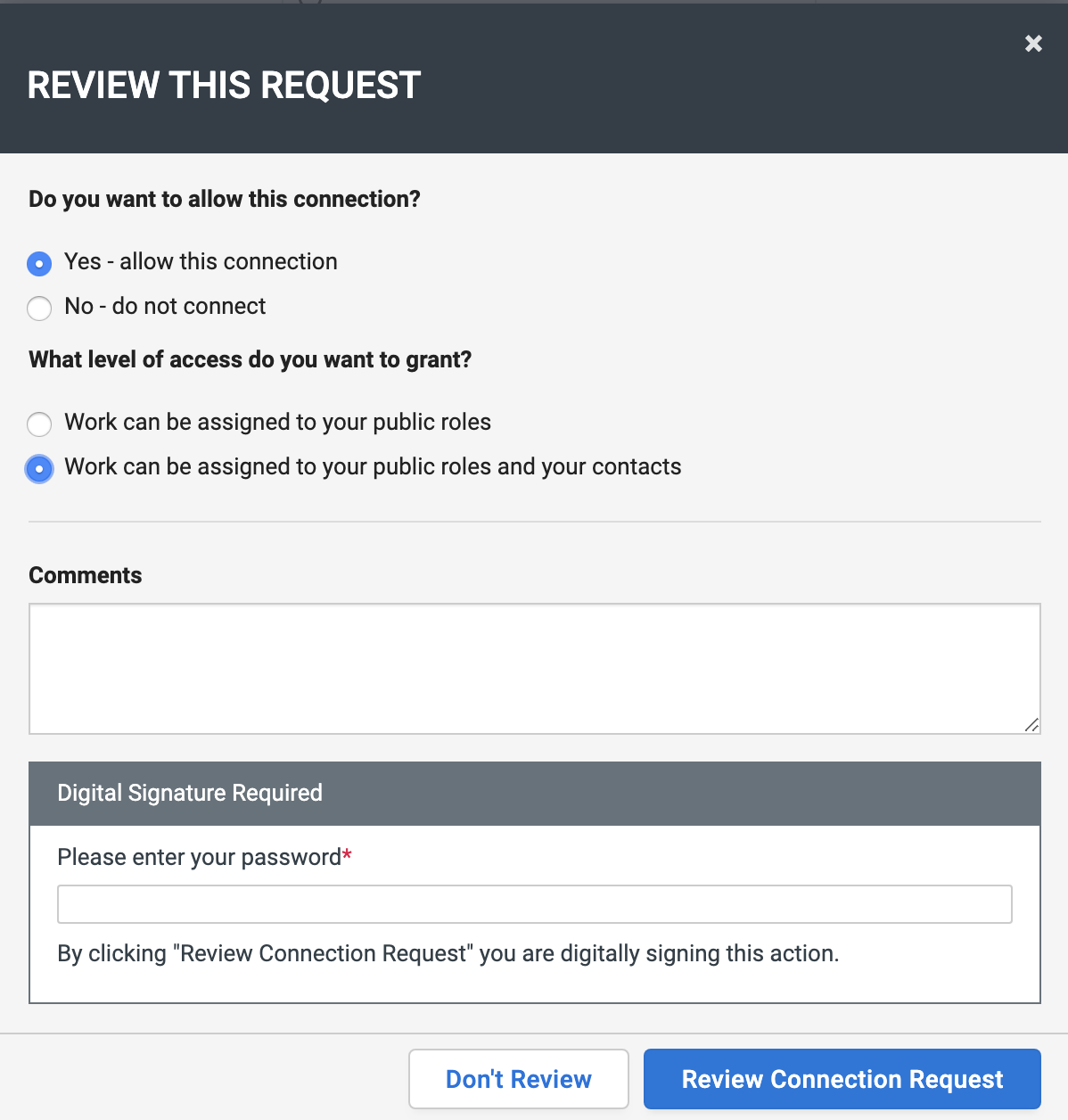 View Paired (Existing) Connections
The Paired Connections tab shows Domains that you are currently connected to. The Domain on the left has access / can view users/roles within the Domain on the right.
In the image below,
Row 1: the 'Training Site' Domain can view 'SBS Digital' Roles/Users
and
Row 2: the 'SBS Digital' Domain can view 'Training Site' Roles/Users


Viewing Rejected Connections
The Rejected Connection(s) tab shows connection requests that you have denied.

Further Information:
Send a Connection Request to an External Domain