Introduction
Categories can be set up within the admin area of the system for grouping similar terms together and
bringing consistency to data capture within forms and across activities, which helps with reporting
capabilities. An example of a category could be a Brand; In order to get to categories, you need to go to the admin tab and click on glossaries- Category Structure. Categories can be reordered by dragging and dropping within the same node.

Add a Root Category


Add a Category to a Root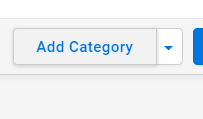 Rename a Category
It is possible to update/rename categories. When doing so, the user can chose to retrospectively amend
all records where the category is being used, or only make the change for any records created in the
future.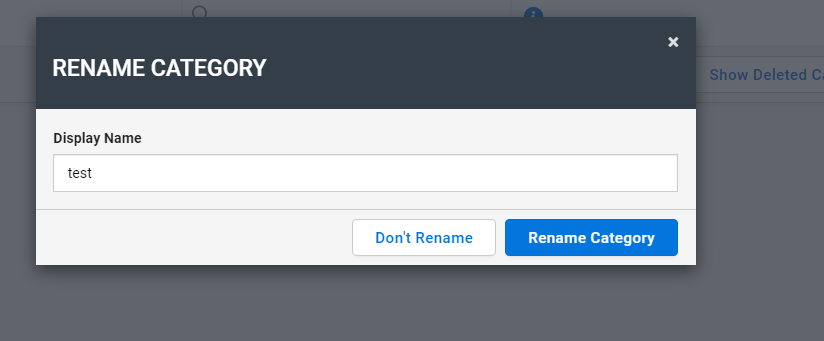 Delete a Category
Categories can be deleted by selecting the category and 'delete' which opens a 'delete category?'
a modal where the user needs to enter a reason and a password before the category is deleted.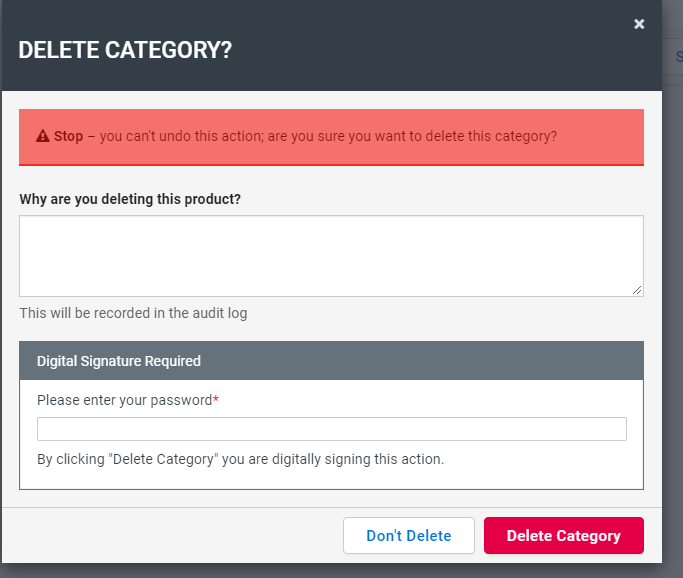 Dropdowns
Drop-downs are featured in forms, these usually consist of many options and are set up in the admin area of e-flow. An example of a drop-down would be 'Country of Sale' this would feature all the countries added into this particular drop-down.
Drop-down fields include a small downwards pointing arrow on the right, if this is clicked it will show a list of the data populated in the drop-down. Drop-downs can be required or optional, this is customisable per client based on their requirements.

Selecting the Drop-down
Once the drop-down has been selected all the options will populate and these can be selected by clicking the left-hand side box or by clicking 'Select all'.


Searching in Drop-downs
Searching is a function which allows the user to enter a value and press enter and it will return the values that are identical to the search or similar characters.